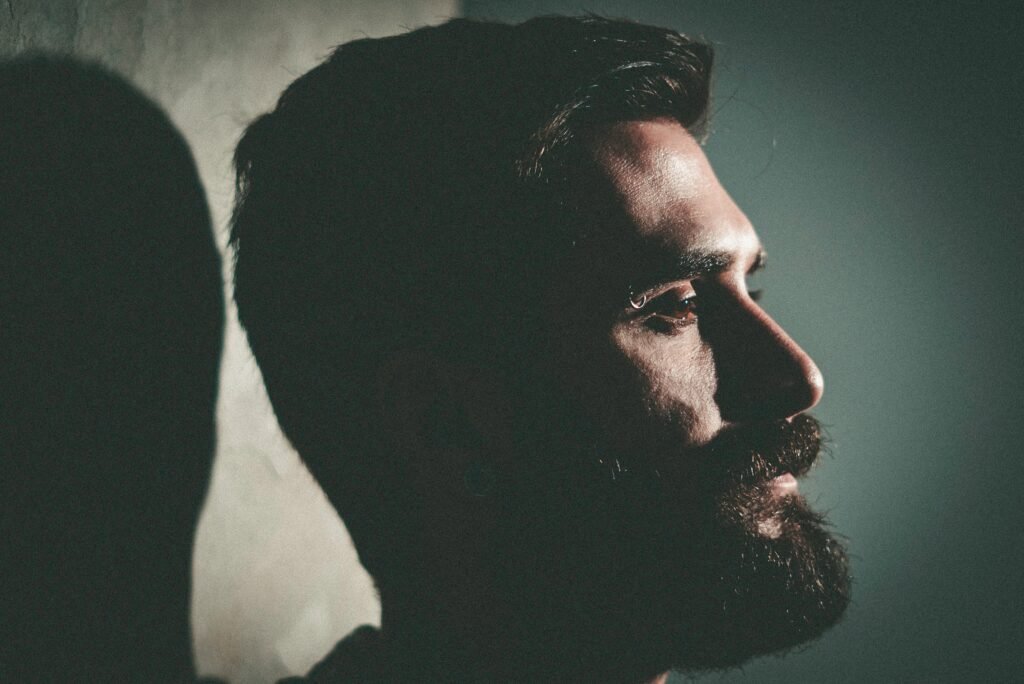 Hair is an integral part of your body and needs the right amount of care. It can often times be stressful trying to figure out the best methods to combat hair loss, but we have put together some helpful and proven tips to get you started. First, we will focus on cleansing and maintaining a moist scalp, which in turn can help hair grow. Secondly, we will discuss topical products and supplements that you may want to use. Lastly, we will focus on some popular and effective shampoo and conditioner brands for different hair types.
Keep Your Scalp Moisturized
The dreaded over-combing occurs when men let their hair grow long on one side and then comb it over a bald spot. Luckily, there are things you can do to slow down the agonizing process of losing your precious locks. Dry Scalp Via GIPHY Dry Scalp Your body produces natural hair oils to ensure your scalp is adequately moisturized. Men with curly hair especially benefit from using a conditioner daily, as it smooths the cuticle of curly hair, making it look better.
The reason is simple: the scalp is deprived of its natural moisture, and what is left is a dry and itchy scalp.
Solutions and Topical Treatments
While genetics play a role in maintaining healthy hair growth, other factors also play a role. It's been found that a scalp massage with natural ingredients can help your hair grow faster and make your strands look thick and full. If you want a more targeted solution, take Hers 2% Minoxidil Topical Solution and use the dropper applicator to focus on specific problem areas.
Of course, you can also simply take a hair growth supplement, but honestly, it's still not entirely clear whether or not this is an effective way to make your hair grow faster. In addition to foods high in protein, vitamins A, C and E, minerals such as zinc and iron, and omega-3 fatty acids can also contribute to healthier hair, advises the Good Housekeeping Institute's Nutrition Lab.
The next option is Propecia, which is prescribed primarily to stop hair loss and secondarily to promote hair regrowth in the crown area. Bennett recommends argan oil and sweet almond oil, which are lightweight, don't make hair look greasy and don't settle on the scalp. Also don't forget, even sulphate-free shampoos strip your hair of its natural oils more quickly.
Pick the Right Shampoo and Conditioner
Shampoo is arguably the most important hair care product for your routine – it's the foundation for great hair. From moisturizing shampoos to sulphate-free cleansers, there a handful of options and brands to meet your needs. When used consistently, hair growth shampoos can stimulate the scalp and encourage the production of new hair. It cleanses and clarifies the scalp, while a blend of biotin, argan oil and niacin strengthens each strand of hair and adds volume and shine, making hair breakage and thinning a thing of the past.
Antioxidants such as vitamin E and ginseng promote hair growth as they reduce free radicals caused by sun, stress or overwork and have anti-inflammatory properties.
Other ingredients include coconut oil and argan oil. Peppermint was found to be more effective than minoxidil, the active ingredient in Rogaine,
Some Of Our Recommendations
Redken is one of the oldest and most trusted names in hair care, and the All Soft line has been around for more than two decades.
Just as co-founder Jehri Redding did for Paula in the 1960s, Redken continues to develop shampoos and products specifically for certain hair types and problems. Several reviewers note that it's one of the only shampoos that doesn't bother their sensitive scalps and can help trigger more hair growth.
Sachajuan's Thickening Shampoo almost makes you question the boundaries of science with its fast results. DermaCare Scalp Pure Daily Care Anti-Dandruff Shampoo by Dove contains 1 percent zinc pyrithione to gently fight dandruff without irritating the scalp. It simultaneously eliminates toxic build-up and unclogs hair follicles to make way for healthy new hair, helping to calm inflammation and bacteria that can exacerbate hair loss and thinning. Slow growth is a thing of the past and you will appreciate the strength and health of your hair once you have successfully switched to this shampoo.
The Olaplex line of strengthening hair care products has long been a favourite of the Allure editorial team. This special formula relies on effective ingredients like keratin and provitamin B5 to gently but thoroughly cleanse the hair and scalp, paving the way for stimulated hair growth. If you want long, shiny locks, Pura D'or Hair Thinning Therapy Shampoo is just what you need. Menthol is a beneficial compound found in peppermint oil.
Keranique Volumizing Scalp Stimulating Shampoo & Keratin Conditioner Connecticut-based board-certified dermatologist Mona Gohara says thinning hair can have many causes. This plant-based formula contains keratin, biotin and zinc, all of which are said to be beneficial for hair to promote hair growth. The best part is that you don't need a prescription to buy any of these products. You'll also find a range of moisturising oils such as avocado oil, camellia seed oil and soybean oil to keep hair hydrated.