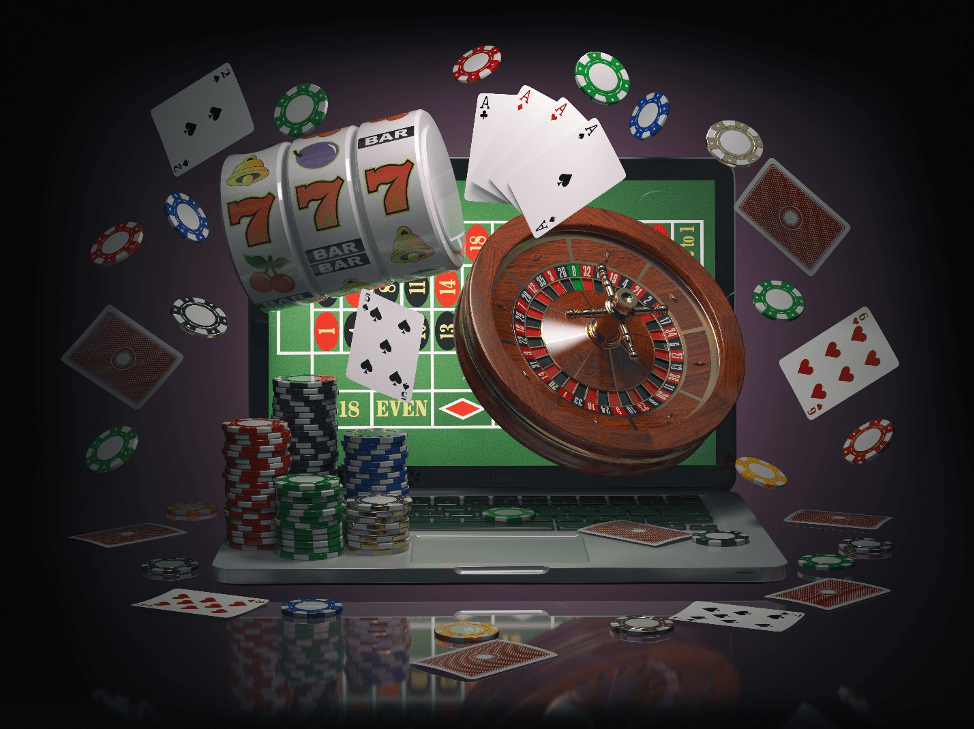 Perhaps you're an old-school gamer that longs for normality. You're already anticipating a return to your favourite brick-and-mortar casino for a night of extravagant, yet traditional gaming fun. Or maybe you haven't delved into the digital age of online gaming – and you're yet to try one of the best online casinos. If you're considering new hobbies during lockdown, we list five reasons why you should consider online casinos as a new form of entertainment.
1. Promotions galore
We all love something for nothing: a free sample, a money-off coupon, a cheeky bonus. Well, online casinos are packed full of promotions for new customers and seasoned gamers alike. Whether you're a Slots fan who's after a few free spins to try and win some extra cash, or you're looking to have your deposit matched with double the funds to play with, casinos have plenty of enticing offers. Of course, be sure to read any relevant terms and conditions, as promotions often apply to specific games, or must be used within a certain time frame. But if you're new to online gaming, it's a great way to ease you in gently without having to part with too much of your hard-earned cash.
2. All the games, all in one place
Unlike traditional casinos which have limited space and a restricted number of tables and games, you'll find online casinos are very much at the other end of the spectrum. Your first dilemma will be knowing which game to play – the choice can be overwhelming. If you love the classics, you'll find games like Blackjack, Roulette and Poker, while there are Slots for days with hundreds of different themes and titles to choose from. If you're bored of those traditional table games that have withstood the test of time, try a new and innovative variation – with different rules and side bets from what you're used to. Or, if you like something a little quirkier, you'll find plenty of niche games you may not have usually found in your regular brick-and-mortar establishment. Who knows, you may find a new favourite.
3. Live casino – a collision of old versus new
If you enjoy playing in traditional land-based casinos due to the overall experience and social atmosphere, but you now prefer the convenience of online casinos, check out the live casino section of your favourite site. Here, you'll find games that combine the best of both worlds. Live casino games are exactly that – they are games that are filmed in casinos (or special studios which resemble casinos) with dealers on hand to run the games. The live streaming means you don't miss a moment of your chosen game, and there are options to interact with both the dealer and your fellow players – giving it that social atmosphere that is lacking in other online games. While live games are limited in comparison to their typical online counterparts, players choose them as they replicate the experience of heading to a brick-and-mortar casino, all from the comfort of your sofa.
4. Accessible, convenient, reliable and secure
These are all important factors. Of course, players enjoy live casino because it's easily accessible. Just whip out your laptop, tablet or mobile and enjoy gaming from the comfort of your own home, without the need to get dressed up for the occasion. Games start instantly and regularly and there are so many to choose from, so you won't be waiting long to spin those reels or have your cards dealt to you. So long as you have a decent internet connection, you can play at any time and from anywhere. It is just so convenient. Plus, there's no need to worry about the safety of your personal and banking details. Online casinos are very secure and use encryption and 2-step authentication. If security is something that worries you, you'll be able to find out more about your chosen online casino's safety methods on their website.
5. But most of all, online casinos are fun!
Of course, the choice of games in an online casino is preferential to a brick-and-mortar establishment. But when you throw in free-play, bonus games, spins or cash, it ups the excitement factor. If you're stuck indoors with your housemate, partner or parent, why not get them involved too and make it a bit of friendly competition? A game like Roulette offers risk and reward in equal measure, while Blackjack is a combination of luck and skill. Slots are thrilling – their bright colours and loud jingles can't help but make us feel more upbeat. There are so many emotions involved in playing casino games online, but of course, the main lure is the fun factor!