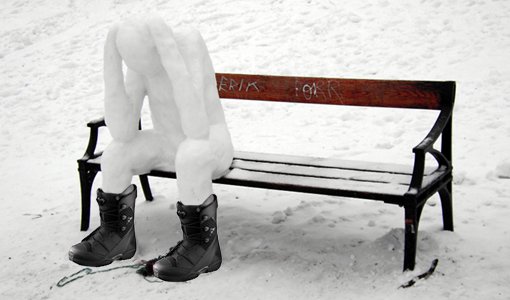 Guys want winter boots that look cool, last longer than one season, and keep snow, slush, and reindeer urine away from their socks. With those things in mind, we found a variety of boot styles that cover everything from hiking and hunting to snowboarding and skiing to stylishly posing atop a bearskin rug. And unless you're spending the next several months hunting Yeti in the Himalayas, these winter boots should have no problem holding up for years to come.
For Hiking: Keen Brixen Mid ($120)
Getting outdoors during the winter can help ward off cabin fever, add some color to your skin, and prevent your Xbox from bursting into flames during your 137th straight hour of Skyrim. Whether you're hiking up mountains like Rocky in Rocky IV or just strolling down an unplowed street, consider waterproof Brixen Mid boots. They feature an ice-traction rubber outsole for control in the snow, plus patented insulation and a TPU stability shank and shellback heel for maximum support. And if you're only wearing them at the lodge, go with a pair of flannel-lined jeans and long sleeves.