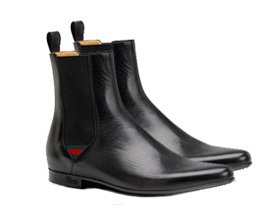 For A Night Out: Gucci Bootie w/ Signature Web Detail ($595)
Don't let the goofy name turn you away. The boots are built to fit snugly around the ankles and lower calf, while the ankle loop makes them easy to slip on your feet. Featuring a high-quality rubber outsole and jet-black leather upper, this formal winter boot balances style with function and can help make you look classy … even if you, like, totally aren't.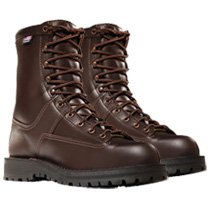 For Hunting: Danner Hood Winter Light 200G Hunting Boots ($310)
Whether you're hunting bear, deer, or wascally wabbits, you need a boot that'll keep your feet warm and dry no matter how long you're out in the wilderness. The Vibram outsole provides ample traction and shock absorption, while the full-grain leather waterproof upper keeps moisture on the outside. At eight inches high, they'll supply enough ankle support as you tiptoe on the trail or turn on the jets for a quick getaway from the Predator.