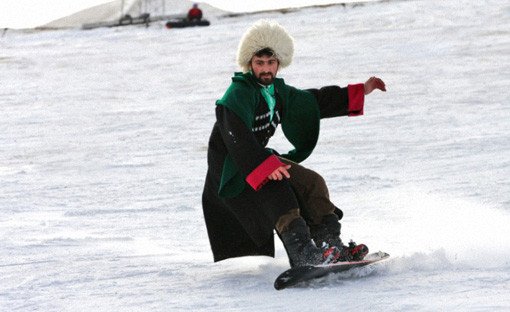 Perhaps you've heard something about how it's been snowing a fair amount this winter. Or maybe you haven't heard because the snow has cut your power and trapped you in your house where you are slowly but surely going mad. Point is, it's snowed a shitload. Which is why we've put together some awesome gear that, one way or another, will help you deal with and even have fun in all of the damned snow.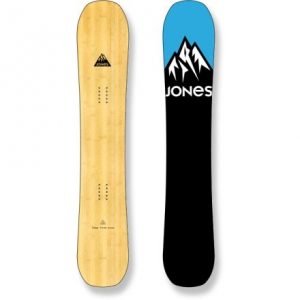 #1. Jones Flagship Snowboard ($499)
Jeremy Jones is the godfather of freeride snowboarding, and Jones Snowboards reflects his 25 years of backcountry experience. His go-to, go-everywhere board of choice? The Flagship. Camber underfoot ensures the deck turns when you say so and reverse camber at the nose adds float. Serrated edges dubbed Magne-Traction help you slice through the ice … baby. You still wouldn't be able to keep up with Jones on this deck, but you'll definitely keep up with the Joneses.

#2.
ZEAL Optics HD2 Camera Goggle ($499)
When you look at the instrument cluster on an amazing car, you're instantly compelled to go fast so you can watch the numbers shoot skyward. Well, the same is true when you slip on a pair of Zeal Optic HD2 goggles. That's because they feature an in-goggle HUD, with an altimeter, speedometer, GPS, stopwatch, and odometer that records every run so you can download it later (or scroll through it on the chairlift).