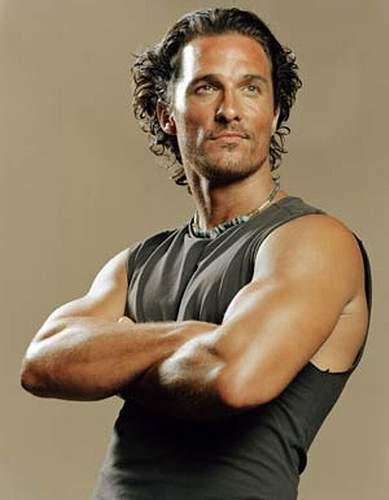 #9. Matthew McConaughey
This kind of guy can pull it off: Artists, bohemian types, guys who don't live near a barber shop.
This kind of guy can't: Guys who stopped smoking weed after college, guys with 9-to-5 jobs.
The hair you'll need: Wavy or curly hair and time to grow it out.
How to style it: Conditioner (in addition to shampoo) is a must with longer hair to keep it soft. After showering, apply a curl cream to wet hair and let it air-dry.
Consider: Jack Black True Volume Revitalizing Conditioner ($19 @ Amazon.com)