The Best Gifts To Give Your New Girlfriend
Guys who enjoy shopping for gifts for their girlfriends are a rare breed. Even those of us who have long-term girlfriends and have let her down countless times with crappy gifts still feel the anxiety build up in our chests when gift-giving time rolls around. That anxiety gets compounded tenfold when you're in a new relationship because you might not have the wiggle room to screw up royally and keep her around.
But it's the thought that counts, right? Sure, unless you've thought up a meaningless gift that's cheap, corny, or has no connection to her whatsoever. Those gifts leave you looking like an unthoughtful tightwad. On the other hand, if you blow your paycheck on her in an attempt to impress her with your gift-giving skills, you risk looking overzealous and financially irresponsible. Yep, there are a lot of landmines to avoid when buying gifts for a new girlfriend. 
The good news? We can help make an awful process fun less awful and easy on the wallet, man purse, or whatever you're lugging around these days (not that we're judging). Regardless of cost, if you choose something that connects to her personality, beliefs, or passions, or to your relationship, it'll show her that you listen to her and that you care. And isn't that the whole point of buying someone a gift in the first place.
We've put together some gifts for your woman who has everything.
Significant-Moment Gifts

These gifts depict significant moments in the relationship. Think of the things you were doing together when those sparks first started to fly and give her something that will recreate that moment. For example, you could buy her DVDs of the first movies you watched together. (Alternatively, you can stream them and make it part of a romantic "date night.")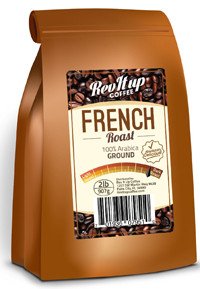 Another idea: coffee grounds from the coffee shop you first met. Awwwww. If the economy or Starbucks has destroyed that option by running that mom-and-pop business into the ground, a package of high-end gourmet coffee can suffice. Brew some up, serve it to her, and explain that it reminds you of your coffee shop date. Her heart will melt, and you'll be super hyper and caffeinated. Here are three decent — and inexpensive — options:
You can also simply let her know about a significant moment you had in regards to her. Maybe you were listening to music when you realized you liked this girl enough to make it exclusive. Get her that CD. Not the MP3s — a physical CD that she can hold in her hand. Yes, they still make them. Significant moment gifts illustrate the moments you think are special and allow her to relive them anytime she chooses. These are the gifts that will cement you as a legend in the eyes of your girl and her friends.
Future Event Gifts
There is a delicate balance that must be maintained in new relationships between knowing you have a future and meticulously planning that future. You might be completely crazy about your latest girl, but if you start talking about the future too quickly, you can scare her.
However, if you avoid discussing anything beyond next weekend, she will feel like you don't see long-range potential. The line is impossible to see, but you will know it when you have crossed it, like all lines with women.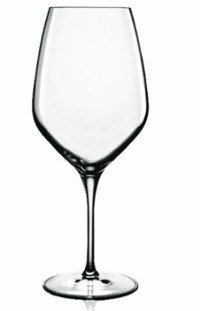 A gift can walk that line. Get her tickets to an event — a concert, wine festival, race registration, etc. — you know she will love that isn't too far away but provides something to look forward to. Future event gifts say that you make plans and she is definitely a part of them. In the present, you can hook her up with things that can lead up to that — like a teaser. For example, a pair of wine glasses, tasting guide, or a high-end bottle of red.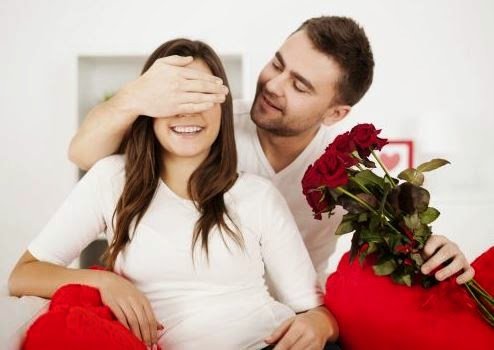 Thinking-of-You Gifts
In any new relationship, you'll find yourself thinking about her more and more. Some of the strangest things will make you smile and remember something she said or the way her eyes squint when she smiles. She doesn't know this but will love to be clued in. Again, little things mean a lot. Start collecting the little things that make you think of her, put in a basket or keepsake box and you've just created a one-of-a-kind gift she will cherish.
If you needed another excuse to get gourmet coffee — refer to gift No. 1 if that makes no sense — this is it. You can tell her you find yourself thinking of her warm, brown eyes every time you pour a cup of coffee. Fruits, like strawberries, can also work. Maybe they remind you of how her hair smells, in which case you can get her some chocolate covered strawberries. Basically chocolate covered anything can be paired with a "You're super sweet." line. Just be careful if using that — you can sound super cheesy super fast.
The thing about thinking-of-you gifts, you just have to be sure to explain why the gift makes you think of her and she will love it. Otherwise … it's just weird.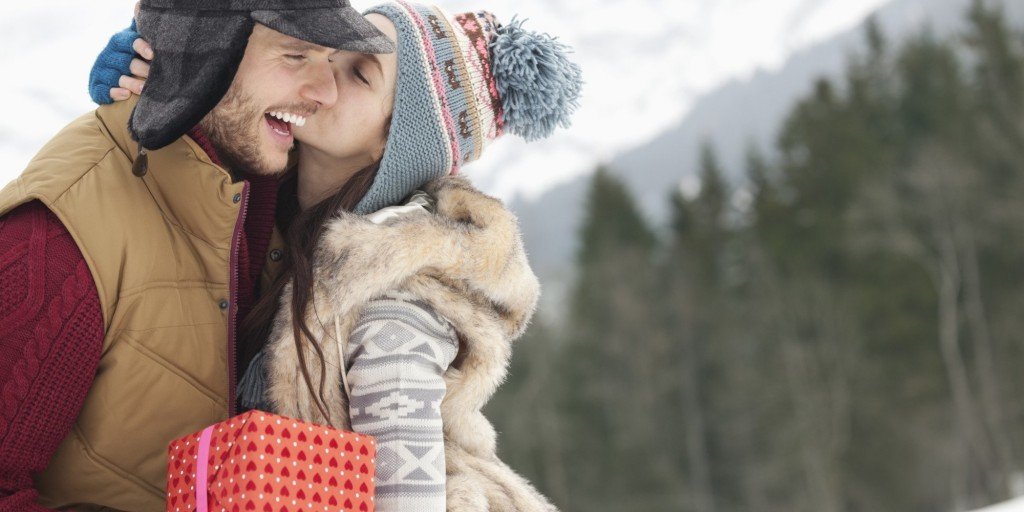 Crossing-Off-Her-List Gifts
Think back to those first conversations where the two of you spent hours sharing details about your lives, your past and your dreams. More than likely she mentioned something she always wanted to do. You can make that dream a reality for her. Obviously, some things might be outside your budget (not to mention realm of control).
Maybe she has always wanted to try a new sport; get her lessons. Maybe she has always wanted to go skydiving; make plans to take her. Or maybe she always wanted to build a kegerator. (Marry her immediately.) You get the idea — if she's mentioned things like traveling, learning digital photography, or learning a new language, spring it on her and offer to do it with her. She'll love that you're being supportive and it'll give you both an activity to do together. Plus, creating memories is a powerful gift and you are now a part of that memory, which helps solidify your place by her side.
I-Know-The-Real-You Gifts
There are universally girly gifts, like flowers and candy, that almost every woman appreciates. But when you can manage to give a gift that shows you know her as a person, not just her as a girl, she will know just how much you care. Think about things she likes or is passionate about. Is there a gift that might correlate? Perhaps she likes to write. A beautiful leather-bound journal, with a note you wrote inside, is a perfect "I know the real you" gift. These especially come in handy for out-of-the-blue gifts, as when used as a Christmas gift for a new girlfriend.
Maybe she loves animals. Buy her a cheetah. Okay, that's terrible advice. Instead, how about asking if she'd like to adopt an animal. It'll show that you understand what she's feeling on the inside. Or maybe it's as simple as getting a custom or novelty shirt with a quote or character from her favorite movie. Lastly, say she just built you that kegerator we mentioned earlier. And then after eloping, you can slyly put her favorite beer in said kegerator. Whatever it is, the "I know the real you" gift for your new girlfriend should make her feel special and cherished.
Tickets to a show or concert she's been wanting to see
What are the best gifts to give your new girlfriend? For an unforgettable surprise, tickets to a show or concert she's been wanting to see is bound to make for a special occasion. This can range from seeing her favorite artist live in person or indulging in a Broadway musical. Not only will it be an everlasting memory, but she'll also appreciate how thoughtful the gesture is in light of what the two of you share together.
Make sure you add an unique touch with her favorite snacks or perhaps a commemorative item from what promises to be an amazing night. No matter what she chooses, these tickets will let your special someone know just how much you care about her!
You might think you're giving her a good gift when you're wrapping the Star Wars saga in pretty wrapping paper. But you're wrong.