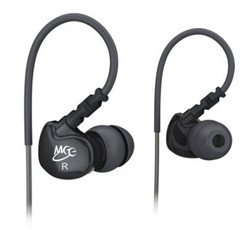 #3. For Runners: MEElectronics Sport-Fi M6 ($18 @ Amazon.com)
The good: They're cheap and fit snugly around and inside of the ear.
The bad: One of our editor owned two pairs of these. The first pair he ruined in a freak car door accident. (He took a personal day to mourn, too.) The second pair suffered from a malfunctioning left earbud after five months.
The fugly: The eartips can sometimes get lodged weirdly in your ear, which causes sound distortion.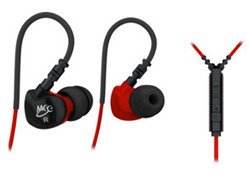 For those who require a mic: MEElectronics Sport-Fi M6 with microphone ($30 @ Amazon.com)
NEXT: FOR SKATEBOARDERS (AND CHEAPSKATES)