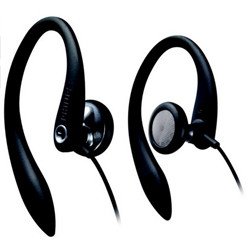 #4. For Cheapskates, Skateboarders, and Strongmen Competitors: Panasonic In-Ear Headphones ($10 @ Amazon.com)
The good: You can't beat the price point and the speakers produce better quality than you'd think.
The bad: You get what you p ay for, especially with comfort. The 3D earhook is soft and flexible, but spend a few hours with it on your head and life isn't so grand.
The fugly: Don't get too attached. They're $10 dollars — how long do you expect they'll last?
NEXT: ESPORTS