BEST FESTIVAL FOR … HANGING WITH GUYS IN SWEAT-SOAKED SKINNY JEANS – PITCHFORK MUSIC FESTIVAL
July 13th, 14, 15, Chicago, Illinois | Tickets: $110 for a three-day pass
The Pitchfork Festival got its name from the company behind the fest — a media group that serves as a Rolling Stone-type outlet for underground and indie music fans who want keep up on news, band interviews, and album releases for bands you've probably never heard of. At the fest, some bands you'll know. Others you'll think you sorta know. And then there's the ones you'll have forgotten about but are attempting to make a comeback. Acts include: Hot Chip, Liturgy, Grimes, Cloud Nothings, The Atlas Moth, Danny Brown, Flying Lotus, Schoolboy Q, Sleigh Bells, Atlas Sound, and Chromatics.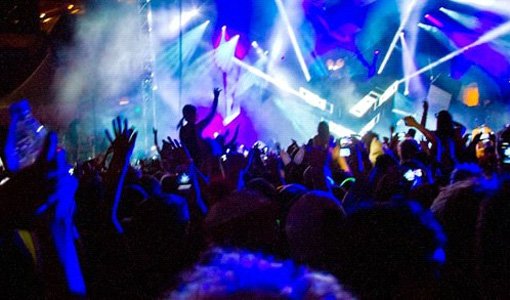 BEST FESTIVAL FOR … TRIPPING ON ECSTASY: IDENTITY
July 19 to August 19, various cities | Tickets: $40
With a lineup consisting of only top-tier electronic acts, expect to see plenty of baby pacifiers, black lights, glowsticks, and touchy-feely ravers at the second-annual Identity Fest. The tour hits 15 cities in North America, from Cincinnati to Phoenix. Acts include Paul Van Dyk, Datsik, Arty, Wolfgang Gartner, and many more. Just a reminder not to accept "candy" from glassy-eyed strangers … but remain plenty hydrated if you do.