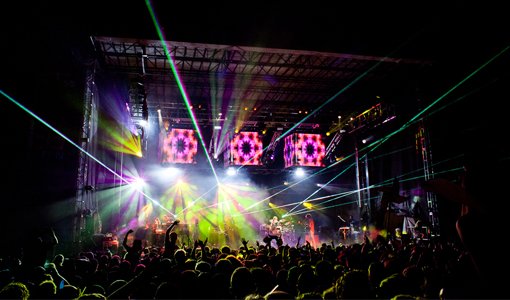 BEST FESTIVAL FOR … GUYS WHO WANT TO GO TO SUMMER CAMP … ON ACID: CAMP BISCO
July 12-14 in Mariaville, NY | Tickets: $170 for a three-day pass
Camp Bisco offers a slew of jam bands and electronic acts. But beyond the typical music fest mischief, Camp Bisco hosts the yearly "Color Wars" competitions, which include enthusiastic games of dodgeball, tug of war, trivia, and even a campground marathon. Other festival oddities include a "silent disco," made possible by Bluetooth-powered deejays and wireless headphones. Acts include The Disco Biscuits, Lotus, Dada Life, Crystal Castles, Bassnectar, Skrillex, Silent Frisco, Khadafi Dub, The Hi Yahs, and lots more.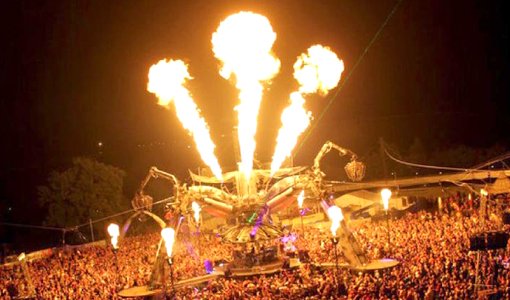 BEST FESTIVAL FOR … FINDING THE ILL CHRONIC: CATALPA
July 28-29, Randall's Island, New York | Tickets: $100 (Sunday only; Saturday/ Weekend Passes are sold out)
When Snoop Dogg and The High Times Cannabis Cup Band are on the bill, you expect the fest to be a stoner's heaven. Well, sorry to burst your bubble, but Catalpa Festival will arrest anyone who so much as smells like pot. Juuuuust kidding. (If that were really the case, Snoop would be S.O.L.) But even for non-weed smokers, New York City's very first Catalpa looks like it'll be a cool event. Along with a variety of musical acts — The Black Keys, TV on the Radio, DJ Gravey, as well as the aforementioned Snoop and High Times band — there's also art installations and interactive creative experiences (including another "silent disco" and an inflatable church for sham marriages). And if you happent to accidentally forget your weed, who cares. We're sure the place will be greener than the Hulk.