BEST FESTIVAL FOR … HEARING DUELING BANJOS: GRASSROOTS FESTIVAL OF MUSIC AND DANCE
July 19-22, Trumansburg, NY | Tickets: $95 for a four-day ticket
The GrassRoots Festival for Music and Dance started in 1991 and draws roughly 20,000 visits to the tiny town of Trumansburg, New York. It's probably the most country of all the summer festivals — expect to hear plenty of bluegrass, country, rockabilly, as well as some rock, hip hop, and jam band tunes mixed in. However, it's also one of the most kid friendly. They've got a full schedule of activities for rug rats, including craft-making in a designated art barn and a "happiness parade," where we presume even rotten kids at least pretend to have souls. There's also lots of space for on-site camping. Acts include George Jones, Calico Moon, The Meditations, The Holy Ghost Tent Revival, and The Jones Benally Family Navajo Dance Troupe, among dozens more.

BEST FESTIVAL FOR … GETTING BEATEN UP BY ANGRY CLOWNS: GATHERING OF THE JUGGALOS
August 8-12, In-Rock, IL | $175 for five-day tickets
If the summer becomes a little boring — you know, you haven't been smashed in the face with a glass bottle by a dude wearing scary clown makeup — the Insane Clown Posse's annual Gathering of the Juggalos festival/carnival can surely change that. ICP's faithful followers, the Juggalos, make sure this annual get-together gets rowdier by the year. And the acts booked are happy to contribute as well; from musical acts like Twiztid, Blaze Ya Dead Homie, Anybody Killa, and ICP, to pro wrestlers and stand-up comedians, this yearly freak show rarely disappoints its guests … but may cause them to leave with bumps, bruises, and a few stitches.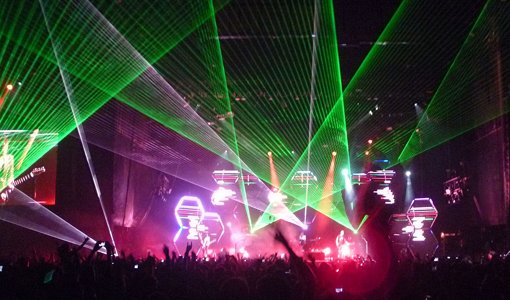 BEST FESTIVAL FOR … WINOS: OUTSIDE LANDS
August 10-12 San Francisco, CA | Tickets: $225 for three days.
Whether you're a wino, foodie, or … musicie (or maybe music0?), the fifth-annual Outside Lands festival in San Francisco will have something for you. There's an eclectic lineup of performers like Stevie Wonder, Metallica, Jack White, Foo Fighters, Neil Young & Crazy Horse, Norah Jones, and Dispatch. While there, you'll also find more than 150 varieties of wines, food from nearly 50 top-rated local restaurants, and plenty of artwork from local artists to keep you busy if you want to skip Norah Jones' set.