If you are a movie buff and enjoy watching all kinds of them, then you probably have a subscription to Netflix. There you can find something interesting on literally any topic and length. If you want something light for the evening – sure.  Are you looking for a marathon for the whole weekend – of course! And if you are a fan of movies about gambling, then there are also fascinating options for you to explore. Which ones exactly? We will review further. In this article, a team of professional online casino reviewers from Lowdepositcasino.org Canada has collected the top 5 casino movies on Netflix, which you can watch right now.
Excitement, intrigue, adventure, top acting and directing cast – these movies are the best, they have a lot of everything, you can enjoy not only the plot, but also the quality of shooting, special effects and acting. Let's go. Here is the list of our top gambling movies on Netflix.
21 (2008)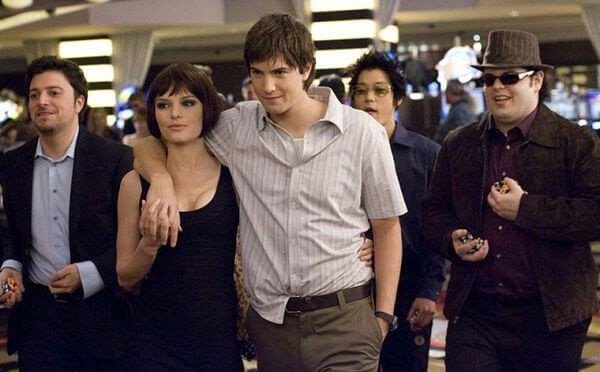 A lot of viewers compare this piece to Ocean's 11, one of the best films of this genre. But 21 is not inferior. Yes, Ocean's 11 cast was amazing, but so is this one. Here we have Kevin Spacey, Jim Sturgess, Lawrence Fishburne, and Kate Bosworth. It is also risky, but more realistic and, therefore, even more attractive.
The plot tells us about a group of students led by a teacher that comes to Vegas and wins a lot of cash in the game of blackjack. Of course, not everything is so simple. He teaches students how to use their math knowledge to count. Things don't work out well for a group of main characters. How exactly – you'll have to find out by yourself.
The picture is extremely exciting, the children are intelligent, and at first think that they can deceive the system, but it is not as simple.
This movie has inspired many people to start gambling. If you are one of them, it is a great idea to check the reviews and choose a low minimum deposit casino for the beginning of this adventure. Such a choice is perfect for newbies due to minimum risk experience along with secure gameplay.
Uncut Gems (2019)
There are a lot of good gambling movies on Netflix. Uncut Gems, a 2019 American crime thriller film directed by Josh and Benny Safdie, is one of them. Here we see a jeweler from New York who loves gambling. He is in debt, and is trying to repay his creditors by selling a rather rare gem he had bought before from the Ethiopian miners.
In addition, he balances his family, business, and his enemies. It turns out that he loses his gem and, as the events unfold, tries to get it back to pay everything off, overcome angry creditors and gain the highest stakes.
This movie is similar to Bachelor Party Vegas where lead characters get in the middle of a night heist of the casino among other problems.
Fear and Loathing in Las Vegas (1998)
This feature is based on the novel, and it describes the adventures of a journalist Raoul, played masterfully by Johnny Depp, and his lawyer in the City of Sins. This is a film filled with various types of leisure, excitement, and drugs.
Johnny Depp's character Raoul and his lawyer arrive in Sin City to cover the motorcycle race. Their 3-day trip turns into a real adventure. If you've read the book, you'll love this picture even more due to its brilliant adaptation. In any case, this is one of the best casino movies on Netflix.
And of course, Johnny Depp's acting is as great as always. This is one more reason to include it in our top 5 Netflix gambling movies.
The Gambler (2014)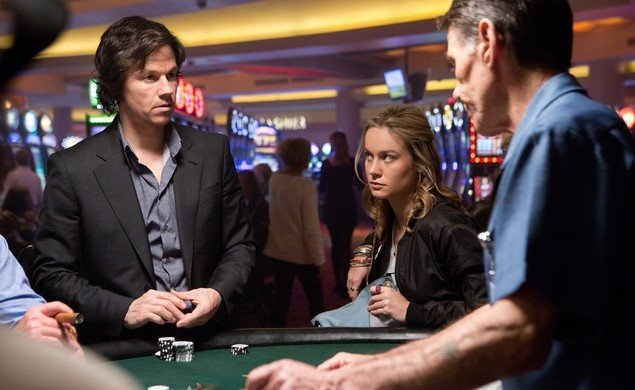 Now, let's look at some poker movies on Netflix. The Gambler movie depicts the life of a university professor Jim Bennett, who is trying to get rid of his gambling addiction. This path is not easy. The experience from his perspective is invaluable to all those in similar situations.
Initially, to pay off his debts, he starts to play a high-stakes poker game. Then, this desire drives him into increasingly dangerous situations, from which he tries to find a way out. Whether he will be able to get rid of debts and succeed or not, you will have to watch it to find out. The story is deep and captivating, so we put The Gambler on our top 5 of best gambling movies on Netflix.
Casino (1995)
Martin Scorsese's picture can never be a bad one. This epic criminal drama is actually considered to be one of the most celebrated movies in Hollywood. It is partly due to its cast – the main characters are played by Robert De Niro, Joe Pesci and Sharon Stone.
The plot follows a Jewish American gambling expert who is asked to oversee the operations of one of the Las Vegas hotels. The movie details the way the main character manages the casino, his difficulties and work problems, Mafia involvement, his relationships' ups and downs, and the way everything in the gambling city transforms over the years.
Conclusion
Here is a selection of pictures we have chosen for you. If you are looking for something to see on the subject of gambling, you can pay attention to them. This careful selection includes everything a viewer is looking for – excitement, interesting plots, celebrities and renowned directors, a little bit of romance and drama. The fact that all of them turn around the topic of casinos is a cherry on top.