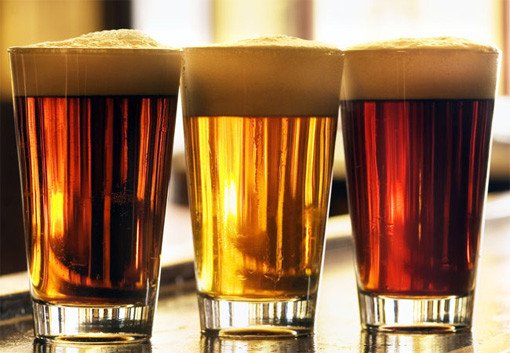 Baseball and drinking go together like … pretty much any sporting event and drinking. Having a few beers at the stadium is great, but it can easily end up costing twice as much as the ticket. Plus, many stadiums stop selling beer long before the game ends. If you're looking to keep it going after a pleasant night (or day) of baseball, most ballparks are within throwing distance of several drinking dugouts. So we picked out the best baseball bars, which we're presenting by division. Today we have the best postgame baseball bars in the NL Central.
Previously: The Best Postgame Baseball Bars: NL East, NL West, AL East, AL Central, AL West.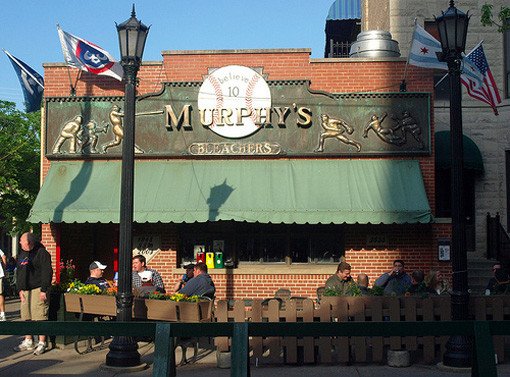 CHICAGO CUBS | WRIGLEY FIELD
You can't stumble out of a gate at Wrigley Field without hitting an adjacent bar, and Murphy's Bleachers is the most renowned of them all. For 80-ish years, this corner joint has evolved from a hot dog stand to a sports bar to an extension of the outfield bleachers, deftly straddling the fence between frathole and seniors' center.
Backup bars: On the stickier-floored side of the fence, there's the 30,000-square-foot Cubby Bear, which takes up two floors and has 75 televisions. Bernie's Tap & Grill, on the other hand, emphasizes both good food and disease avoidance.

ST. LOUIS CARDINALS | BUSCH STADIUM
The neighborhood around Busch Stadium is a celebration  of pre- and postgame gullet stuffing, with Paddy O'Reilly's drawing the biggest, rowdiest crowds. If the throng of humanity inside is too suffocating, move on down the line to Kilroy's, Al Hrabosky's, or an empty waterfront dumpster.
Backup bar: Definitely a steakhouse and definitely more expensive than the above options, Mike Shannon's is also definitely less like drinking on top of a urinal cake, with an expansive outdoor beer garden that's open before and after home games.

PITTSBURGH PIRATES | PNC PARK
You want a working-class town like Pittsburgh to boast an archetypical ballpark bar, but none of the pubs in range of PNC Park has put the fan base on its back and carried the load. Throw a dart at a board containing SoHo, Mullen's and McFadden's and get your pre- and/or postgame suds on wherever it lands.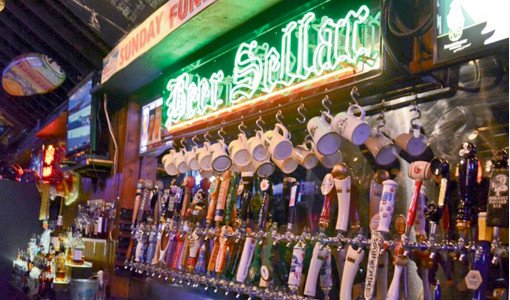 CINCINNATI REDS | GREAT AMERICAN BALL PARK
The good news: Great American Ball Park offers two states' worth of options for bookend-drinking on game day. The bad news: Those states are Ohio and Kentucky. (We're kidding of course — Kentucky has nice parts.) We suggest staying stadium-adjacent at Head First Sports Café, named in honor of the famous slides enacted by former Reds star and current black eye Pete Rose.
Backup bar: Open as of this season, Moerlein Lager House is already making a huge impression among fans with its phonebook of a beer menu and Ohio River views.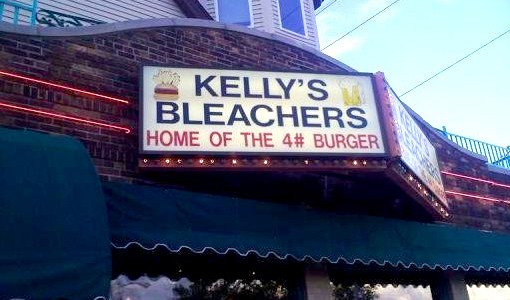 MILWAUKEE BREWERS | MILLER PARK
A gauntlet of bars lining Bluemound Road services Miller Park from afar, headlined by McGinn's and Kelly's Bleachers, each of which offers shuttle service to and from the game.
Backup bar: The parking lot. Seriously. When your team and stadium are named for beer makers, you don't have to outsource the party, which is why the tailgating scene at Miller Park is the best in all of baseball.
HOUSTON ASTROS | MINUTE MAID PARK
Astros fans have a lot to drink about, and the downtown area surrounding Minute Maid Park gives them plenty of places to do it. Home Plate Bar & Grill attracts big crowds thanks in part to the fact that it's located a mere 200 feet from home plate. B.U.S. Bar, right next door, handles all spillover, both figurative and literal.
Backup bar: Half a mile, but several layers of grime, away, Lucky's Pub claims Houston's largest beer selection (we're slowly verifying independently), its biggest television (21 feet) and free shuttles to Minute Maid (for fatsos).