If you're a guy who wants to buy a masturbation toy to spice things up when you take things into your own hands, we're not judging. Sometimes your hand is just too familiar, or it gets crampy, or it simply isn't the good looking meathook it once was (some of us bite our nails, okay!?!).
Yet while some male sex toys have a neutral look to them — many are tubes that feel like jelly to the touch — others look more like the dolls you see below. In other words, so goddamn creepy and lifeless it makes our testicles climb into our guts. We're not knocking the craftsmanship of the guy who made all three of these, ahem, ladies; we're sure they're much prettier in person. But we're questioning the guy who finds insentient silicone human-ish inventions attractive enough to have sex with.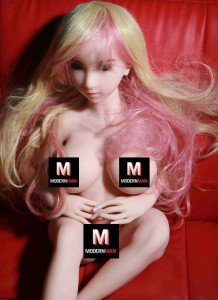 OvdollT Realistic Silicone Sex Doll Love Doll — 3'4″ Tall  ($1,700 @ Amazon.com)
The person who created Amanda claims she is built like a real woman that's "endowed with soul." Because Amanda's soul is exactly what you want to think about as you allow her to sit naked and alone in a dark and quiet closet for hours at a clip until you're ready to take her out and talk about current events and dinner plans. Not sold on Amanda yet? Well, you will be: the Amazon write-up assures you that she's non-toxic; she doesn't smell, and she possesses "spikes of uterus in the tail."
Go ahead and read that last line again — it's much sexier the second time around.
Ovdoll Japanese Full-Sized Realistic Silicone Sex Doll Love Doll ($999 @ Amazon.com)
Her name is Aji and she's just over two feet tall.  Sure, she's less busty than Amanda and she's wearing a nighty you might have seen on Peg Bundy's neighbor Marcy Darcy, but boy oh boy is she … looking awfully young. Like, 14-years-old young. Read: way too goddamn young!
There is a bright side here. Since Aji is wearing clothes, you can prop her up in the front seat of your car to gain access to the HOV lane during rush hour. Score!
Of course, her youthful appearance will probably set off red flags to other motorists and potentially cause one of them to call the cops and set off an Amber Alert. We can picture the scene now: "Officer, this is all one big misunderstanding. This is my girlfriend, Aji, and she's made from medical-grade silicone. So the baton won't be necessary."
OvdollTM Japanese Full Sized Realistic Silicone Sex Doll Love Doll ($2,200 @ Amazon.com)
Mayumi is another four-footer, and, evidently, is desperately trying  to break out of her captor's spacious shower. That or she's doing pushups against the glass. Either way, she's wearing a stylish bathing suit. Think she ordered it from Amazon?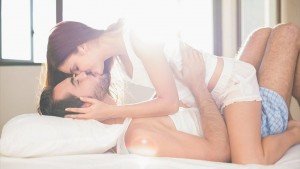 Also Read: 7 Ways To Turn Her Off To Sex
Bad breath and smelly pits are obvious, but the ones we found aren't so blatant.