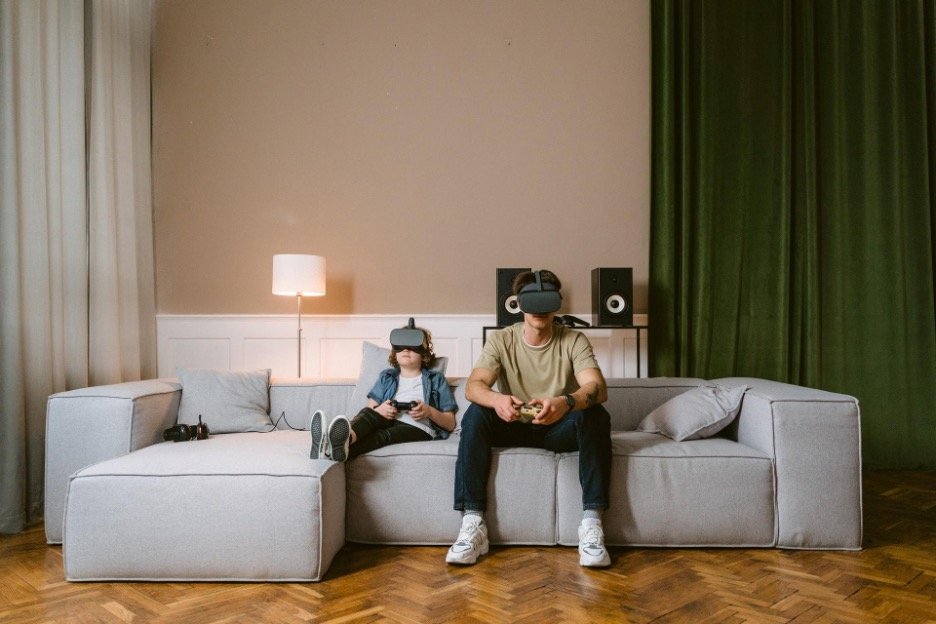 There's nothing like a global pandemic to put a damper on your traveling plans. Thanks to technology, though, staying at home doesn't have to mean missing out on opportunities to explore the world. If you've been looking for the perfect way to soothe a restless spirit while abiding by quarantine and travel restrictions, it's time to consider embarking on some fun virtual adventures.
Enjoy Museums — Without the Crowd
If you love diving into art and history you're in luck. Many museums have made their collections available through virtual tours. Whether you've been wanting to explore the Louvre, the Folger Shakespeare Library, or the Museum of Natural History, there's a virtual museum tour out there for you to enjoy. While big-name institutions were early on the scene with virtual tours, many local museums also offer virtual tours and experiences. Check your local public library for information on museum partnerships and what exhibits are currently available.
Explore the World — Without the Expense of Travel
Have more places to visit on your bucket list than you'll ever be able to get to? Virtual walking tours and city explorations can be a great way to experience foreign towns, scenery, and beloved landmarks. From the Eiffel Tower to Rapa Nui, to the United States National Parks, virtual tours are giving people the opportunity to visit incredible locations. In the past, time and money restrictions meant you'd need to choose just a few of these hot spots to visit; now, virtual tours allow you to visit every place your heart desires.
And for those history buffs who'd like to step back in time and hang out in ancient cities — there are time-traveling tours for you, too.
Indulge in Leisure Activities
It certainly isn't the same as being there in person, but there's no reason to give up on your favorite pastimes just because you're staying at home. Zoos, aquariums, and even Disney World offer virtual visits. With live stream feeds, you can enjoy animals in action, even watching Nautilus Live's underwater feed of animals in their natural habitat.
For those who feel like the pandemic has put a serious damper on getting back to nature, there are virtual activities for you, as well. Consider hiking the Appalachian Trail — virtually, of course — or subscribing to an on-demand athletic service that offers walking, hiking, running, and biking workouts filmed throughout the world.
How to Begin Your Next Adventure
You likely already have everything you need to start exploring the world virtually. A large screen will give you the most immersive experience, so you may want to plan on setting up for virtual tours in front of your favorite television. High-speed internet will give you the buffer-free experience you're looking for, so if you haven't upgraded your internet lately, it may be worth testing the quality of your connection to ensure it can handle virtual tours.
While there are many no-cost options out there for virtual tours, some do require a subscription or fee for a tour. As you'll be submitting payment electronically over the internet, it's best to make sure your network has proper cybersecurity in place before logging into your virtual tours. Stick to proper password protocols, use only trusted sites, and remember that things that sound too good to be true, usually are.
If you don't have a Virtual Private Network (VPN) already, getting a VPN trial can be a great way to dip your toes in the water. A VPN will give you a secure internet connection, protecting your sensitive data and giving you anonymity on the internet. When installed on a network, it works to protect every device using that network, including those that are often overlooked.
Start Exploring Today
Once your security measures are in place, you're ready to hit the ground running. Put together a list of the places you've always wanted to go and the things you've always wanted to do and in no time at all, you'll be crossing them off your list. The world is your oyster — even when you don't have plans to leave your living room.