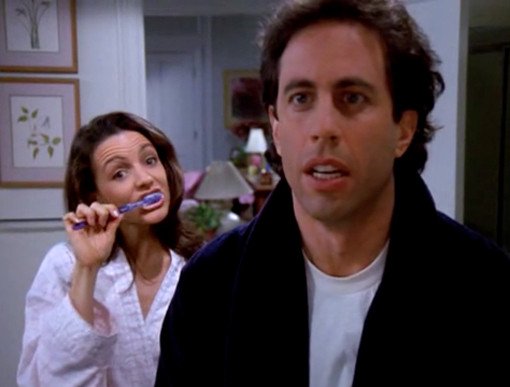 Whether she's just a friend, the woman of your dreams, or someone you'll never see again after the night's over, a woman will judge you on what she sees in your bathroom.
Also: 8 Shoes All Guys Should Own
If it's littered with used cotton swabs and the sink is covered in shaven stubble, she'll think … well, that you're a typical guy. But even if you're not super conscientious about cleaning your bathroom, you can still impress her with the products in it.
Also: 5 Best Natural Shampoos For Men
Different women will note different products for different reasons — the ingredients, the packaging, the strapping fella in its TV commercials — but you can cover all your bases with the products we've rounded up here.
#1. For the low-maintenance woman
If she's swiping a bite of your dessert and making eggs in your favorite jersey on Saturday mornings, it's only a matter of time before she starts rummaging through your medicine cabinet to freshen up. So help her out. Stock unisex products in your bathroom so you don't smell like flowers and she doesn't smell like Aqua Velva.
Prive Extended Texture Clay Herbal Blend ($25 @ Amazon.com)  is designed to add volume to men's hair for long or short hairstyles without adding weight. Prive's herbal scent and healing nutrients means it works great for her, too.
#2. Beauty Aura Pure Apricot Kernel Oil ($10 @ Amazon.com)

Made from dried kernels from apricot trees, this natural skin moisturizer is ideal for all skin types; safe for skin or hair, this chemical-free formula leaves skin feeling cleansed as it works to reduce wrinkles and brighten your complexion. It'll leave your skin feeling cleansed and fresh; the downside: you need to put a little elbow grease into washing it off. Also, it sticks to the sides of the tub once dried. Still, you'll give those annoyances a pass after giving it a test run.