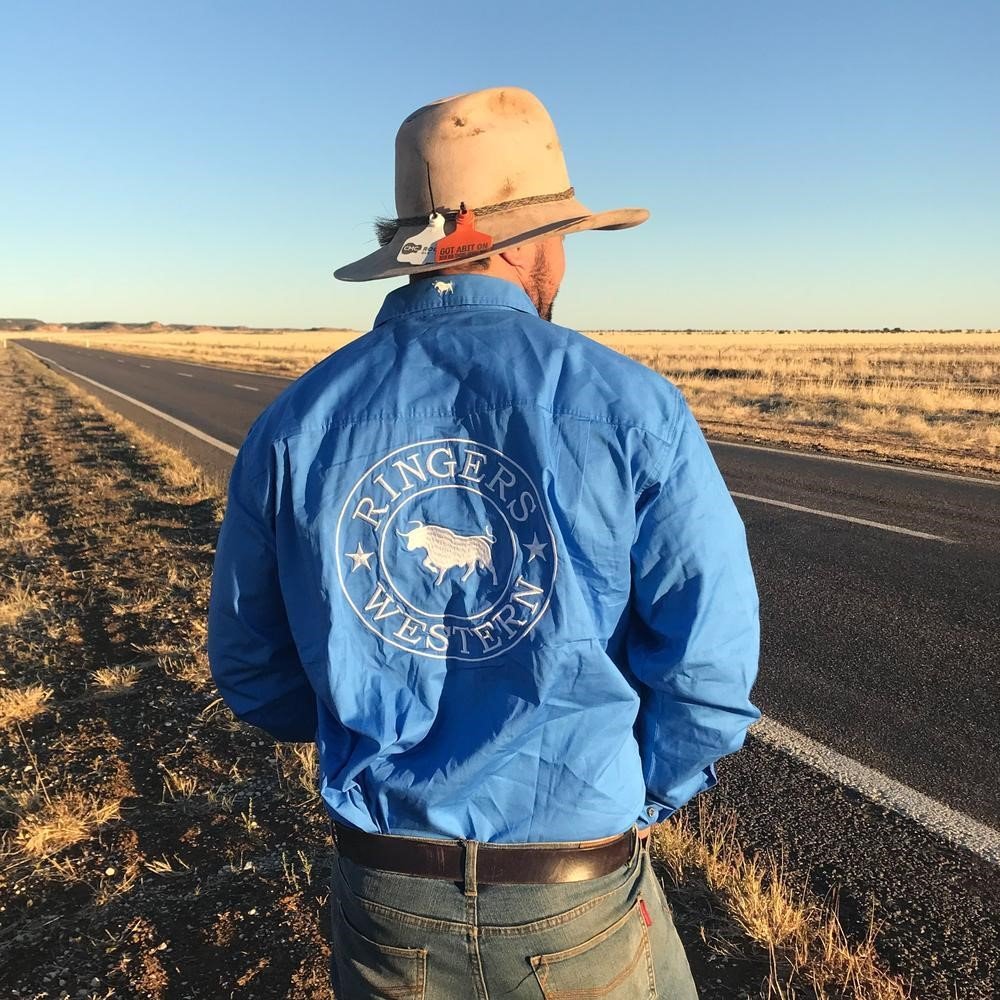 Australia has unique landscapes, environment, and climate, so it's only natural the clothing style would be the same kind of unique too. A little rugged, a little fresh, and a whole lot of practical and effortless – these are all the characteristics that make Aussie style truly appealing.
Although born out of the necessity of the hardworking ringers and jackaroos for protection against the harsh weather conditions, the laidback flair of country wear has made it appealing to the general public too.
So much so, in fact, it's quickly taken the trend scene by storm and even made it to the runways. In case you want to spice up your wardrobe with some timeless pieces that are guaranteed to never go out of style, no matter how many trends come and go, then invest your money in western wear. One of the Aussie brands with products that carry authentic Outback charm, and are just as comfortable and functional as they're stylish, is Ringers Western.
About Ringers Western
Deeply rooted in the rugged Australian regions and lifestyle, the brand came to be out of the need to fill a niche of quality clothing for the modern cowboys and cowgirls back in 2012. The high standards they've set ever since for the designing and manufacturing of the top-notch Ringers Western clothes range have helped push the brand forward into becoming a beloved household name that fashionistas, farm and corporate workers alike appreciate and swear by.
Ringers Western Clothing to Don the Aussie Country Style Head to Toe
The reason this brand has successfully managed to marry city and country life is that it's managed to place the accent on durability, fit, and comfort when creating its timeless shirts, tees, hoodies, jerseys, vests, jackets, shorts, skirts, jeans, tights, overalls, dresses and accessories.
In addition to the striking hats, caps, beanies, belts, and bandanas, jewellery like stud earrings, watches, and even duffel bags carrying the iconic bull logo are some of the items you can choose to finish up your Ringers outfits.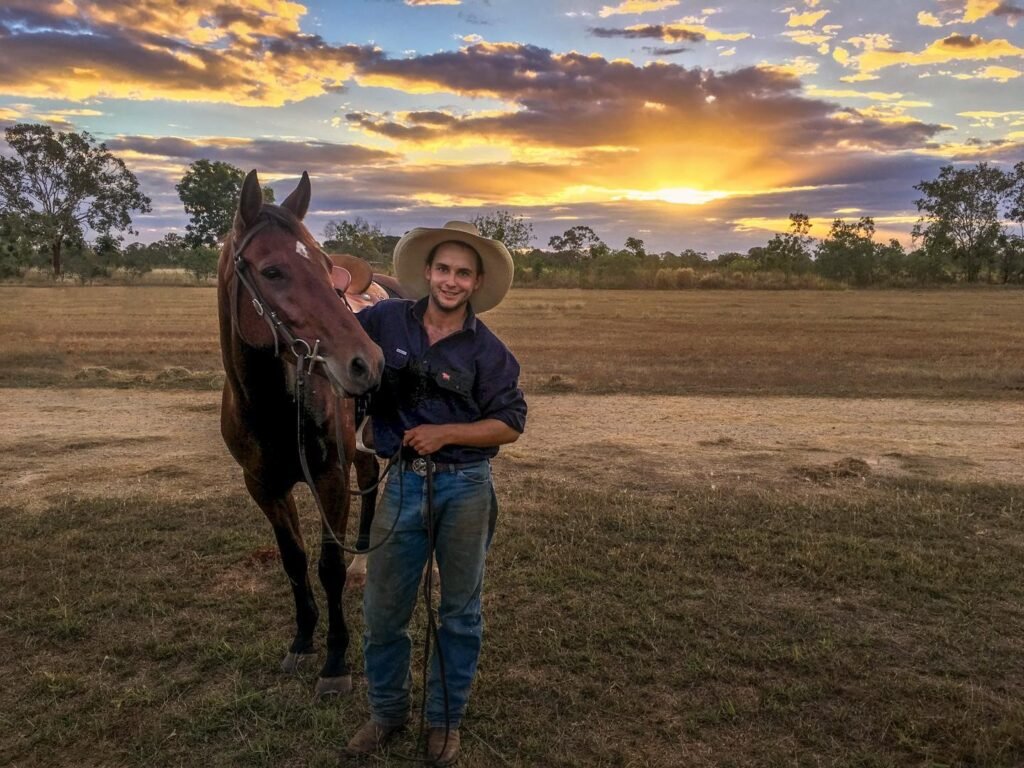 All of these items are easily found in the Ringers Western store and reliable stockists that specialise in all-things western. The trick to making a lasting impression with such essential wardrobe pieces, that they masterfully do, is not leaving out the stylishness from the equation either. This is easily noted by the fancy features, be it the buttons and button sleeve closures, or distinct seams and pocket styling.
Tops to Start Up Your Western Wardrobe with Basics
Not to worry, when it comes to the Ringers Western clothes basic isn't at the expense of stylishness. Catering to all the needs of ladies and gents, there are quality tops ranging in the level of formality, so whether you're up for day-to-day super comfy options, or something fancier you'd easily style up, you're sure to find it.
Their casual T-shirts are suitable both for field work as they are for your leisure activities, and you can easily layer them up with additional essentials like vests, flannels, and denim jackets. Their fashion-forward polos and loose-fit shirts are the perfect picks for combos with blazers for those occasions when you want to dress up.
Warm Tops for a Stylish Finishing Touch for Your Outfits
It's easy to become a fan of this brand because it can offer you're the kinds of pieces that can prepare you for any kind of weather no matter whether you're facing the scorching sun or bracing the winter winds. Such is the case with the Ringers Western jackets that are versatile and are the perfect warm layers.
Depending on the degree of warmth you're after, you've got the denim jacket which is a wardrobe staple because of how easy it is to incorporate it in various outfit ensembles. Jeans are the great choice if you're aiming for a laid-back off-duty look that carries that 90's vibe, or you can add your own twist with chinos.
Vests are a nice layer when you don't require that much warmth, and they go well with just about any top you can think of or have in the closet. The windbreakers are perfect because they're lightweight and packable, as are the canvas jackets, though if you require something truly warm and water-resistant, then you should acquire one of their sherpa-lined bombers.
Versatile Quality Bottoms for Comfortable Looks
Jeans are synonymous with western wear so it's natural for Ringers Western to offer a collection of jeans differing in cut and fit, suitable for people of all sizes and body types. Whether you're up for their classic straight model, relaxed fit, or modern slim fit jeans, you won't be disappointed by the fabric, hues, features, or quality.
In fact, you may come to appreciate wearing them so much, that you'd come up with all kinds of combos just to include them in your daily outfits. Being made from the perfect blend of cotton and elastane, they are stretchy enough to offer you a great amount of flexibility, perfect for duty hours as much as off-duty activities.
If post-pandemic you still can't get over the comfort and feel of trackpants (no one would blame you!), Ringers Western wear has you covered in this aspect too. Pick your model and colour, and it'll be right at home with the rest of your casual and streetwear pieces. For the really hot days of the year when you just want to cool off, you'd appreciate having their breathable shorts with a snug fit at the hips, and a relaxed fit through the legs. Women also have the option of stylish high-rise skirts with a cut-off hem.
Eye-Catching Accessories for Put-Together Looks
When you're done with choosing the Ringers Western clothes and incorporating them into your daily wardrobe, whether it's for 9-to-5 settings or outside of them, you should consider acquiring some handy accessories as the cherries on top.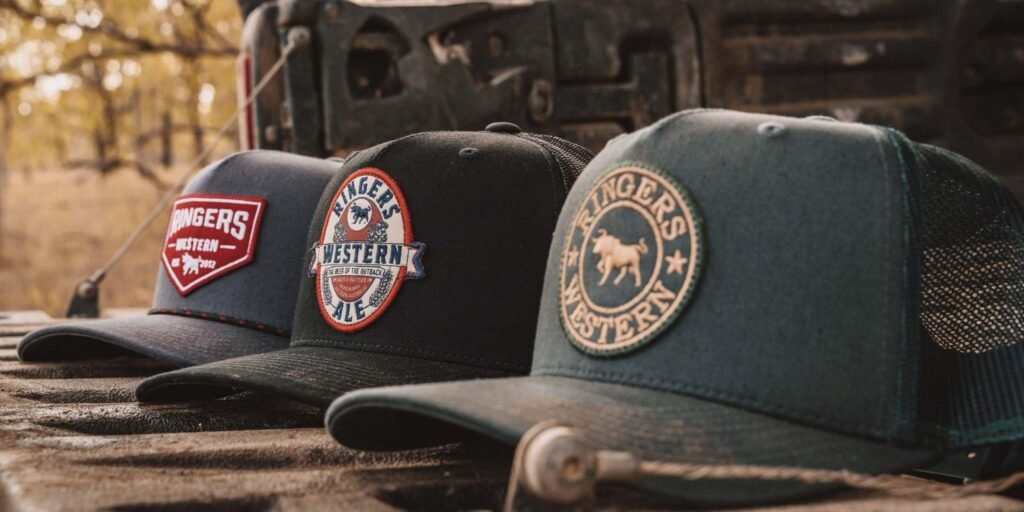 Depending on what you consider a must when it comes to accessorising, there are several options you can choose for your outfits. You can start from their iconic hats that would truly help you pull off the wild west look, or tone it down with a modern cap that would double up for sun protection.
Choose a bandana, bolo tie, or a statement belt with a nice buckle, and you can channel the inner cowboy or cowgirl self. Just remember not to overdo it with the accessories, as one or two would do to pull off the look and avoid any faux pas that steers to the cosplay side.