Running can be boring, but it's also one of the best things you can do to shed pounds, increase energy levels, and flee zombies. You'll want to do everything you can to avoid nagging injuries like shin splints, which means it's not enough to simply trade up from your scuffed-up Chuck Taylors.
You need to buy the best running shoes for your particular body type, running style, and choice of terrain. And whether your flat feet need extra support, the trail running you do is murder on shoes, or your awkward knock-kneed gait defies typical human locomotion, this guide comprising the best running shoes for men updated for 2015 will help you find what's right for you.

#1. On Running Cloudflyer ($150 @ Amazon.com)
We were turned onto On by happenstance — we saw someone wearing them and asked what the hell was on his feet: "Is that an OC?" Clearly, we can't read.
The Cloudflyer's  weigh less than 11 ounces — credited to the patented CloudTec system, which involves  "zero gravity"  foam distributed through 12 "cloud" elements within the soles. In short, they're comfortable as hell. Lightweight paired with comfort for runners translates to one goddamn awesome shoe.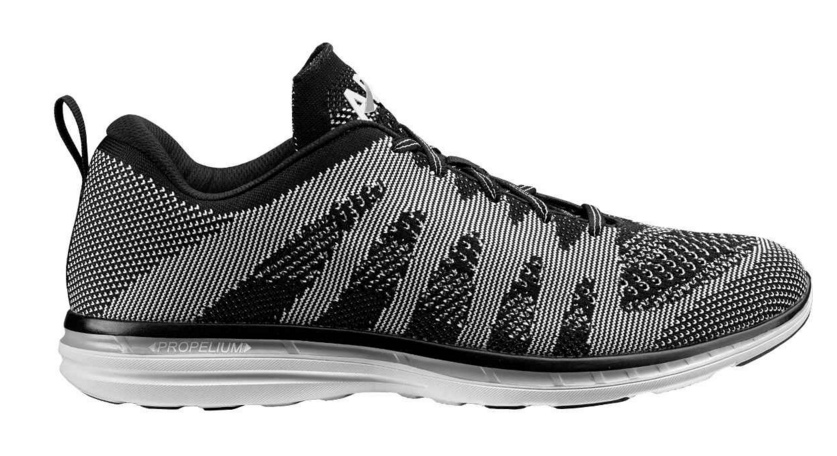 #2. TechLoom Pro Black/White by Athletic Propulsion Labs ($140 @ athleticpropulsionlabs.com)
These might be the best running shoes you've never heard of, but for those who don't want to sacrifice fashion while wearing an excellent running shoe, APL's TechLoom Pro will become a new go-to. The one-piece woven upper is designed to delight the eyes with its knit patterns, color, depth and intricate detail. The perfect mix of support, breathability, flexibility and strength are included to make this the right footwear for any runner.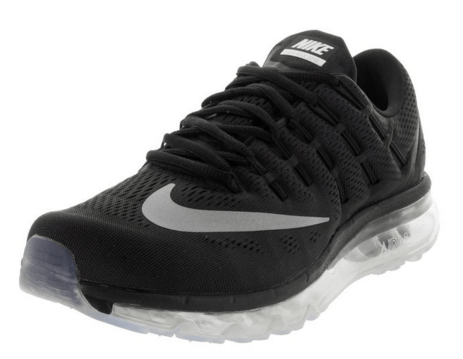 #3. Nike Air Max 2016 Running Shoe ($190 @ Amazon.com)
This shoe is designed to provide maximum comfort and a close, fit-like-a-glove feel. The runner will feel like he is running on air because he is — the full-sole 360 max air bag unit provides comfort for the entire foot during every cut, jump, or stride. The shoe's tread features deep grooves for better grip and flexibility; its flywire construction provides a snug fit without suffocating your footsies.


Next: Adidas adizero