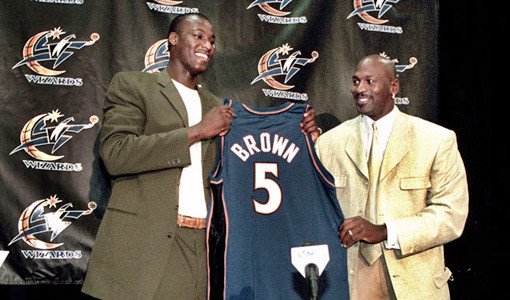 3. Kwame Brown | Washington Wizards Center, '01-'05
While not quite as grandiose as Obi-Wan Kenobi's "If you strike me down …" threat to Darth Vader in Star Wars Episode IV, Kwame Brown's "If you draft me, you'll never regret it" line set expectations high for the young baller back in 2001. Turns out, way too high. The Washington Wizards fell under Brown's spell and made him their first overall draft pick, only to see him go on to average a measly 4.5 points and 3.5 rebounds per game in his rookie year. He was gone a few years later — but hey, Michael Jordan wouldn't make a lousy draft choice more than once!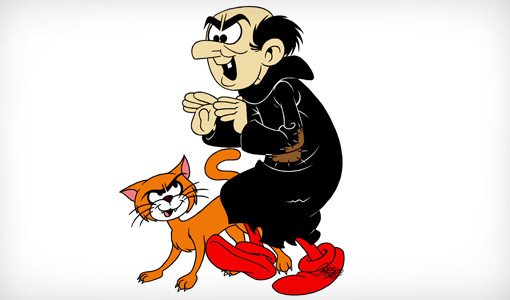 4. Gargamel | Creepy Wizard Who Hates The Smurfs
It's bizarre that a pack of peacenik woodland vermin would get the best of a grown adult, let alone a wizard. So how powerful can a man of mystical spells and wonderment be if he's continuously preoccupied by tiny blue creatures who aren't even doing anything to him? Worse yet, this so-called wizard can't even devise a potion to wipe out the easily bamboozled blue simpletons. Did the guy never think to conjur up a can of Raid?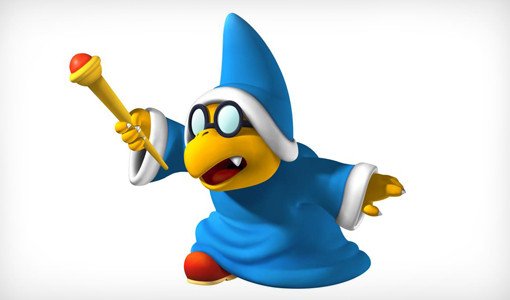 5. Magikoopa | Super Mario World Enemy
How many great and powerful wizards do you know that can be vanquished with three light taps on the head? Exactly. Magikoopa, of the Mushroom Kingdom's less-than-esteemed Koopa clan, is about as enchanted as Magic Rocks. Even those skeletal Koopa Troopas have the power of regeneration.