The mystery, taboo, money, adrenaline, and all the other things we can relate to casinos are exactly what makes them so attractive. The glitz and glamour can mesmerize anyone on this planet – even some of the most popular people in the world. Have you ever wondered who is some of the most famous men out there are living that life full of excitement? Who are the celebrity men who love to test their luck at casinos?
Here is a list of some of those men who are completely mad about playing casino games such as roulette, poker, and blackjack.
Charlie Sheen
Somehow it doesn't sound odd to hear that Charlie Sheen is a bit of a gambling fanatic, right? The star of the popular Two and a Half Men show is known as a free-spirited man living on the edge. And he always loved gambling – high stake gambling to be precise. His multi-million paychecks during the Two and a Half Men years could handle that, but the current net worth of this actor is now as low as $10 million.
It is undeniable that his love for casinos will always be there. But spending $200,000 a week at casinos is probably out of his reach nowadays. Yes, Charlie Sheen was famous for spending six digits on a weekly basis when he was divorcing Denise Richards.
Matt Damon
Matt Damon is yet another famous actor who is known as an avid poker player. And wondering why actors like to play poker, is the same as wondering why football players love to bet. He has been spotted in some of the most luxurious casinos, resorts, and hotels offering casino games multiple times. Of course, his hobby had to be nurtured in the Sin City or the City of Light – Las Vegas. Moreover, Matt Damon is known as someone who also has tons of luck when playing casino games. As a matter of fact, he had multiple huge wins back in the day.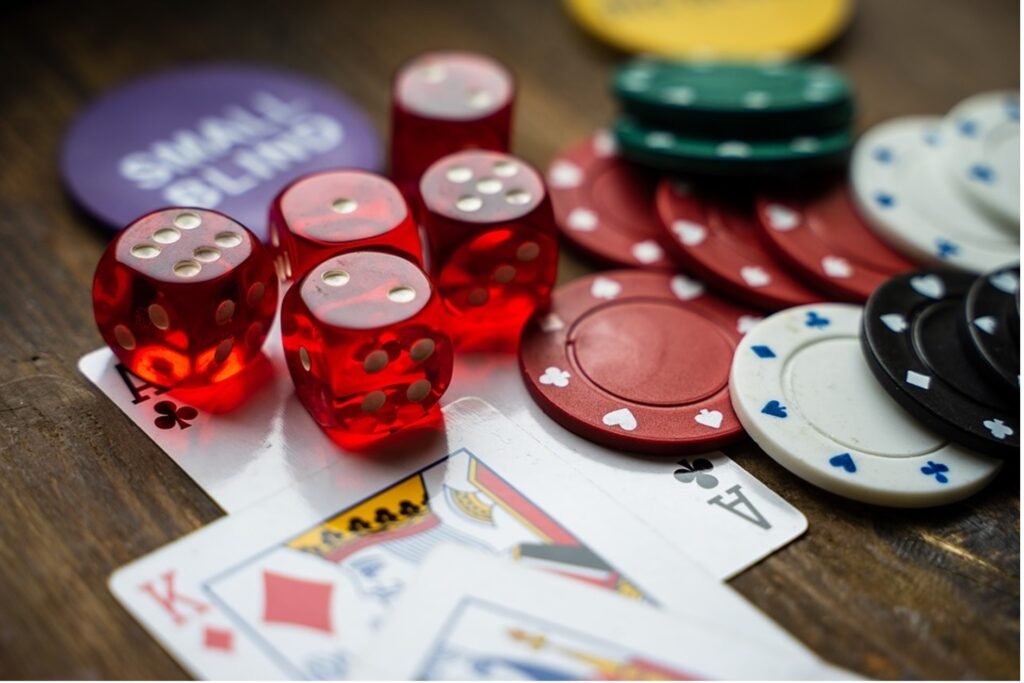 Ben Affleck
If we are mentioning Matt Damon, it would not be fair to avoid mentioning his good friend and a gambling companion, Ben Affleck. Ben's game of choice is blackjack and he is pretty good at it. As a matter of fact, there was a rumor that he was banned from Hard Rock Casino supposedly due to card counting. Once he learned how to be a really good blackjack player, Ben Affleck had to try it somewhere.
But unfortunately for him, he was escorted by a Hard Rock security in Vegas with an explanation that he is "Too good at that game". He even managed to rake in $145,000 during a lucky night at a casino. The surprising part was that he gave all of it to the casino employees. Ben proudly talks about blackjack as one of his favorite hobbies, and he even managed to win the California State Poker Championship in 2014.
Dan Bilzerian
Dan Bilzerian, also known as the King Of Instagram, has managed to become a controversial celebrity in no time. His eccentric lifestyle full of women, cars, arms, and poker started to be interesting to many. Dan is also famous for being a professional poker player. During the 2013 World Series of Poker in Las Vegas, Bilzerian was spotted through a viral poker video and that's when the craze for this poker lover began.
Not to forget, Dan Bilzerian is known as a celebrity who makes eight-digit bets on casino games such as poker. He says that he learned how to play the game at the University of Florida, where he was studying business and criminology. When you are gambling as a student you start wondering where you can find fast payout casino and simply go for it. But, after losing all his money Dan knew he had to step up his game. According to some sources he used to make up to $90,000 from poker solely on a weekly basis at that time.
Bruce Willis
If you are a Die Hard fan you probably already know all about Bruce Willis's interesting life. But, did you know that he is a casino fan? And he is a good one also. He is known as a frequent guest of Atlantic City where he used to win multiple times. Some sources say that Bruce managed to win $500,000 playing baccarat on one occasion. And these are not the only rumors surrounding this actor.
Even if he is known as a smart player, there was a time when he was also on a losing streak. Bruce Willis was down $100,000 while playing craps at Palms. He was also spotted playing craps in a casino in Albuquerque, New Mexico. He supposedly played high stake craps with $9,000 per hand, before he cashed out.
Conclusion
Hopefully, this proves the power of casinos and helps many realize that it works with a great force not many of us could resist. Obviously, some of the most powerful and famous men on the planet couldn't. Regardless of how much you enjoy gambling, and admire the glamorous lifestyle these celebrities promote, make sure that you always play responsibly.
Author's Bio
Judy Nelson is an SEO specialist and a blogger who loves to write about the casino industry. Her passion for casino games caused her to start writing and sharing her knowledge with others. Judy loves to get to the core of every subject and she always dedicated herself 100% to anything she does.