Wearing a button-down shirt in the summer can turn your armpits into a sweat spigot. You can avoid that without sacrificing style with a wisely selected polo shirt. Polos are versatile enough to work for just about any occasion —at work, on a date, saving old ladies from alien invaders.
Also: 6 Cool Pairs Of Boots For Fall
Of course, that's all contingent upon you choosing the right fit. (When is the last time you saw a hero save the day in a skin-tight polo?) For example, if you're going to be active, a loose-fitting performance polo made with synthetic materials that absorbs sweat is a good option. Cotton blends are arguably the most comfortable option and are perfect for casual office events or a night out, but can shrink when laundered.
Also: 9 Amazing Shampoos For Guys
In the end, you have to figure out which color and style compliments your build. Otherwise, you risk look too preppy, and we wouldn't want that would we, Skyler?
Here are five great options …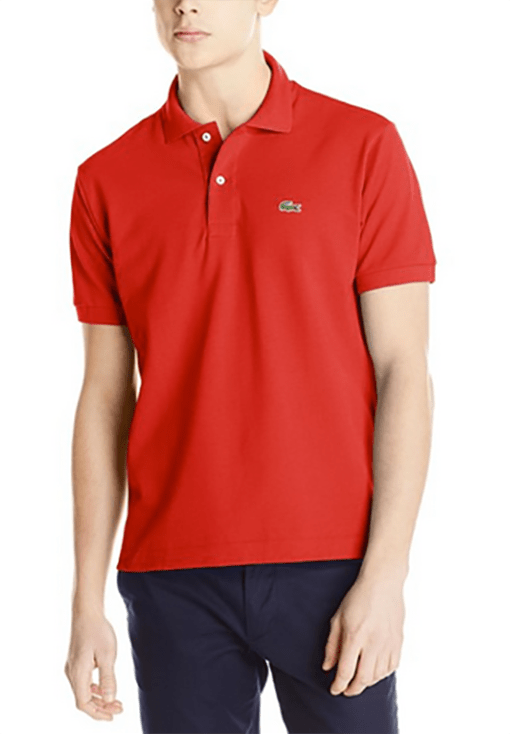 #1. The Classic Lacoste (55 and up @ Amazon.com)
These are 100 percent cotton, roomy, and come in 66 colors. Oh, there's also a little alligator on the chest.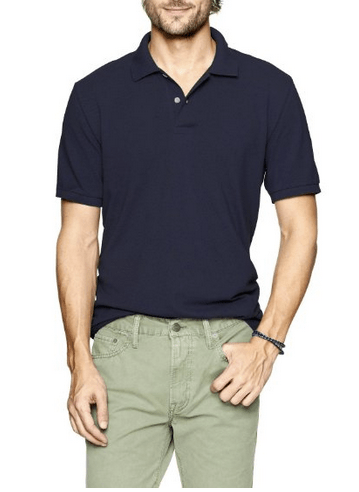 #2. Gap Pique Polo ($24 @ Amazon.com)
If you're not slim, these all-cotton polo aren't your best option. You have 14 colors to choose from, and it already comes with a broken-in look thanks to the garment wash.
#3. Pategonia Men's Pique Vitaliti Polo ($35 @ Amazon.com)
They're  55 percent organic cotton, 33 percent polyester, and 10 percent spandex — and will wick away moisture and stretch to your expanding midsection. Comes in black, grey, green, or blue.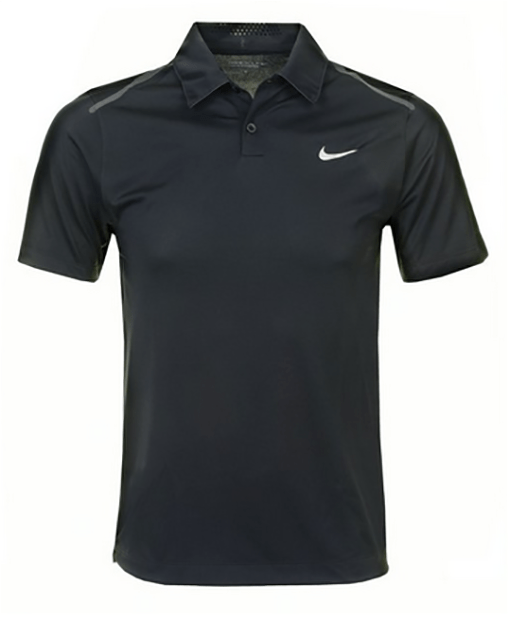 #4. Nike Gold Men's Stretch UV ($65 @ Amazon.com)
Nike's Dri-FIT UV fabric soaks up sweat, provides an athletic look and fit, and protects your skin from the harmful UV rays. The style comes in 13 colors and fits in perfectly on the links.
#5.Puma Golf Yarn Dye Stripe Block Polo ($27 and up @ Amazon.com)
To pull it off, you have to own it when you wear it. So wear with confidence. This three-button, 100 percent polyester shirt comes in two options — dark with crazy stripes … or light with crazy stripes.






Want To Keep Reading? Try This Next … 6 Cool pairs of Slip-On Shoes For Men
Some of the best slip on sneakers can serve as work shoes in a casual office as well as kicks for a night out with your buddies.