If you're a geeky guy who has a geeky girlfriend, you need to find something that suits her personality but doesn't make her say, "Wow, this is for a NERD, not a GEEK!" In other words, what you choose matters.
Something working in your favor: movie, cartoon, and comic franchises are now booming — Marvel, DC Comics, Star Wars, Star Trek, you name it. No matter which universe she prefers, there's literarily a shit-ton of merchandise to pick from; ranging from high-tech gadgets, keychains, jewelry, t-shirts, jackets, dresses, costumes, all the way to bathing suits, regular toys, office toys, and more.
So, stay sharp, use the Force and be prepared to completely woo her with the perfect nerd-themed gift. Actually, ya know what, you should not wait for any particular occasion when gifts for your girlfriend are concerned. Just be spontaneous, by giving her something that's dear to her, and at the same time something she'd never expect. Ponder your gift carefully, and, trust me, you can't fail!
Awesome Nerdy Gifts for Girlfriends
For a mere $11.95 a month, you can get all sorts of cool surprise gifts concealed in one box. Ever since it was introduced back in 2012, Loot Crate got more and more popular with each passing year. The system is simple: you subscribe every month, and Loot Crate sends along the coolest box crammed with an assortment of geeky toys, books, T-shirts and comic books – all of that's worth over $40. Every month has a different theme, and the most common thing you can expect in these boxes are Funko Pop vinyls, awesome books and more. Get this for your girl, she'll go crazy over it.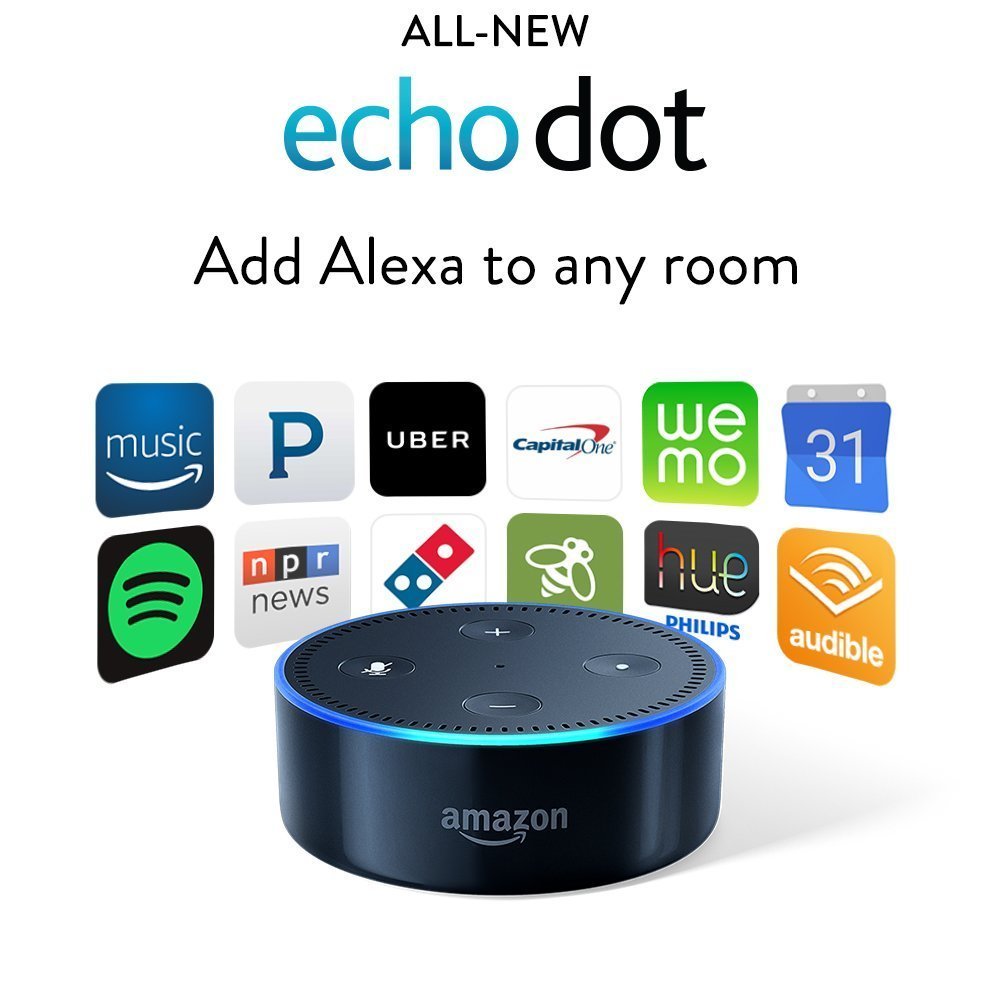 It only seems like yesterday that we were watching sci-fi movies where people used voice-recognition devices to carry out mundane chores and tasks in their super-perfect high-tech houses. As it turns out, such scenes are no longer fiction, they are quite real. Amazon's 2nd Generation Echo Dot is a spectacular little thing and a great gift for your girl. To those of you who don't know, the Echo Dot is a hands-free, voice-controlled device uses Alexa to play music and control any smart home devices. It also gives additional information regarding music, news, weather and so on. If you want, you can turn up the heat in your oven, play or purchase music, dim the lights and ask it to do all sorts of cool things. Ya know what, for a measly 50 bucks I'd buy one for myself too ;).