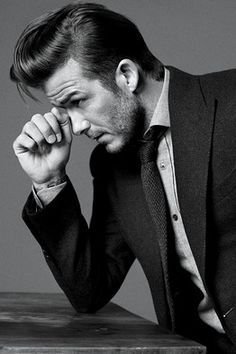 The thing about modern haircuts is that sometimes they're too forward for all guys to sport without it seeming as though they're trying to alter their appearance.
Also: 10 Unforgettable Haircuts From Movies
For example, David Beckham rocks the pompadour without skipping a beat. You might look more Vanilla Ice than Beckham — see what we mean? The best bet is to find something you like and bring it up with your barber; have a pic on your phone, too. Then ask for an opinion as to whether you have the hair, body type, or facial structure to sport the look. If they say no, ask which ones they do recommend.
Pompadour
Elvis Presley rocked the pompadour in the 1950s, and guys like Bruno Mars and David Beckham wear it today. It's a style designed to coordinate with the individual shape of a man's face. It is cut high into the curve of the head and leaves more length on top.
Mars — and now, unfortunately, Justin Bieber — is famous for this hairstyle. It is perfect for a casual look but can also be worn at work.
Tapered Fade
Many men prefer a short style, and the "tapered fade" is ideal. It is achieved by clipping the sides close to the scalp and graduating the length to the top. The result is a sporty tapering effect that is simple to maintain. As seen on Shemar Moore, it is a popular style in the African American community.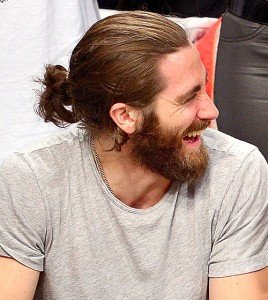 Man Bun
Before you consider this hairstyle, keep in mind that according to a recent survey women hate the man bun. Like, a lot. However, if you're going for the Harry Styles or Jake Gyllenhaal man bun look
When a male has long hair, it is common for him to pull it back into a "man bun." A tousled bun is a casual look worn often by Harry Styles of One Direction. Jake Gyllenhaal has worn a more controlled bun, which is perfect for a man with an office job.



More Hairstyle Suggestions … 10 Haircuts Hot Women Love
Not all women agree on what haircuts are hot. But if you know how to play to your strengths, you'll maximize your chances of them thinking you're hot.