There are only so many hours in the day. Less if you waste them eating, sleeping, and building a little fort out of couch cushions. So if you're into video games, you need to know which ones are worth your time and money, and which aren't worth the time it takes to chuck them out the window. For March, only three games look to be worth your while.
Also: 6 video games for guys who don't like video games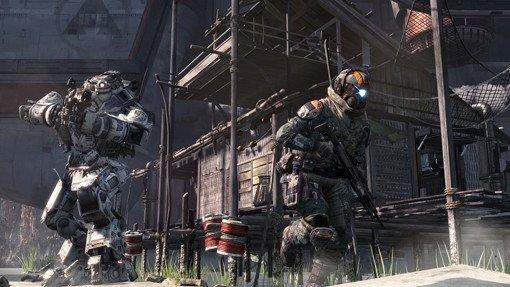 TITANFALL (first-person sci-fi shooter)
Systems: Xbox One, Xbox 360, PC
For Fans Of: Halo 4, Call of Duty: Modern Warfare 2
Release date: March 11
Built by many of the same people who made Call of Duty 4: Modern Warfare and its sequel when they worked at Infinity Ward, Titanfall has the same fast action and silky smooth controls. Which is good, since, to help you shoot it out with fellow soldiers online, you can run up walls like a parkour master or have a giant, fully-armed mech suit delivered like a pizza.
Also: 6 video games for guys who don't like video games