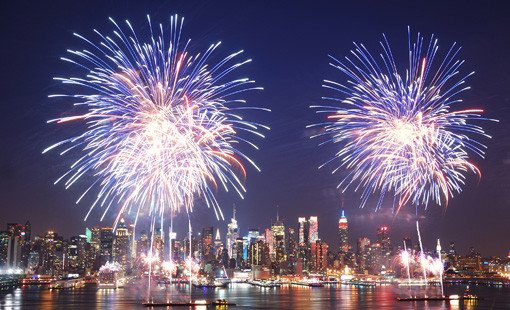 Some are pretty obvious. And some went under the radar. Luckily, we were able to spend 36 hours doing nothing but eating apple pie and listening to Lee Greenwood, all in pursuit of this list. Take a look at our patriotic time warp, designed to instill American pride in even the most skeptical citizens. Oh say, can you see…
#1. The Kick Six | November 30, 2013
The Alabama Crimson Tide (which still sounds like a euphemism for periods) was favored by ten points over the Auburn Tigers in the 2013 "Iron Bowl" – the annual meeting between the two SEC powerhouses. With 32 seconds left, Auburn tied the game 28–28. Then, with his final possession, smug douche-rinse – and Bama head coach – opted for an ill-advised 57 yard field goal attempt instead of moving to OT. The kick landed short, right in the hands of Auburn's Chris Davis, who returned it 109 yards to win the game and create one of the greatest highlights in college football history.