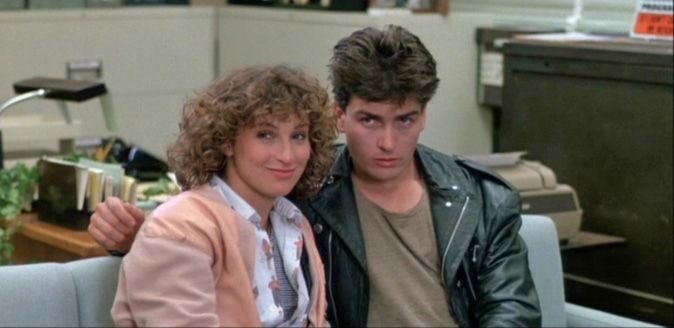 A few recent studies have questioned whether nice guys finish last when it comes to dating.  The cliche is that women dig bad boys — think Charlie Sheen in Ferris Bueller … and in Major League … and when he was chugging beer bongs filled with tiger blood in real life.  But new data suggests the attraction is fleeting, and that what women really covet is a guy who isn't a total asshole. Who knew?
In a study by Geoffrey Urbaniak and Peter Kilmann published in Sex Roles magazine, a group of female subjects set up a hypothetical date with a fictional woman named Susan. They had three male suitors to choose from — a self-described nice guy; another that was crass and arrogant; and a third that was neutral (aka bland, boring, and zzzzzzzzzz). The females choose Nice Guy No. 1 for Susan by an overwhelming margin.
A Ghent University (Belgium)found that guys who are perceived to live on the wild side — dudes who smoke, have a scruffy look, and who throw caution to the wind by ripping tags off of mattresses and not worrying about the consequences, for example — were found to be appealing as short-term sexual partners.
Why? One reason is that those three women may already know what was recently published in the Journal of Research in Personality: the bad boy thing doesn't have long-term staying power. The study showed that women who typically fall for these male types are narcissistic, too.
Also Read: Women Prefer Girth Over Length [Study]
When it comes to one-night stands, anyway. Here's hoping you're packing more of a Coke can than a Sharpie.