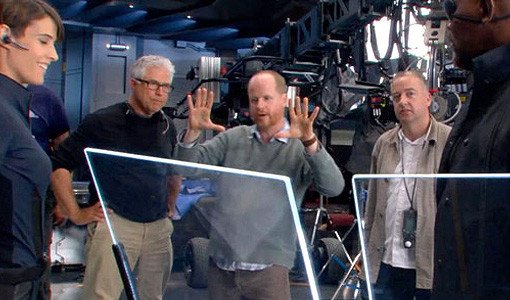 7. A SECOND CHANCE FOR MISUSED CHARACTERS
Buffy the Vampire Slayer was once known as a shitty '90s movie starring Kristy Swanson and Luke Perry. But after Whedon got his mitts on the Buffy television series, it became a funny, surprisingly emotional, and thoroughly engaging supernatural soap opera. (Seriously.)
Agents of S.H.I.E.L.D. could allow Whedon to pull a Buffy on Marvel characters who were catastrophically misused in terrible films. Could he make Ghost Rider cool again? Could he revive Blade or Daredevil? Would rights and permissions and characters being contracted to other studios be too sticky to ever allow this to happen? All fantastic questions!
Alternatively, AoS could also springboard street-level heroes like Luke Cage and Iron Fist (as "Heroes for Hire," they are a kung-fu fighter and a blaxspolitation Superman working as private eyes) into the mainstream. Actually, screw S.H.I.E.L.D. We'll write that show.