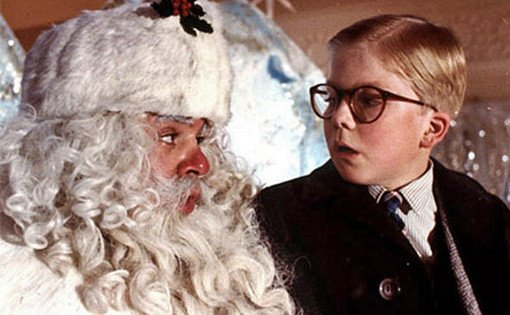 The holidays are the perfect time to ask other people to buy you stuff. We're pretty sure that's why it's referred to as "the most wonderful time of the year." Though we're no longer even sure when that time of year starts — grey Thursday, black Friday, cyber Monday. Whatever. Point is, it's time to create your wish list. And we've compiled dozens of potential gifts you can ask for, or just eliminate the middle man and buy for yourself. Plus, we had an actual woman help us choose some great gifts for the woman in your life. Merry Whatever You Celebrate!

Cars & Electronics
Snap better photos, drown out annoying coworkers, hit 0-60 in less than five seconds, and scare the bejeezus out of your cat.

Entertainment
Movies, video games, music, and books — is there anything more important than the things that distract you from important things?

Gifts For Her
It's easy to buy her a gift she'll love! (Assuming you have a little help.)

Your Home
Make your pad look better and live more like a human being with this collection of cool stuff for your home.
<

Clothing
A solid wardrobe is a gift that keeps on giving — in the form of more respect at the office and more attention from women.

Outdoor Gear
Cruise trails with a go-anywhere bike, shred slopes with a go-anywhere snowboard, and capture your most painful falls with a go-anywhere HD camera.
Eating and Drinking
Eat, drink, and turn your dog into a bartender with our food-and-booze gift guide.

Grooming
Look less awful by taking better care of your face, hair, and skin with this grooming gear made especially for guys.

Accessories
Women notice details, so differentiate yourself from other dudes with this stylish gear.