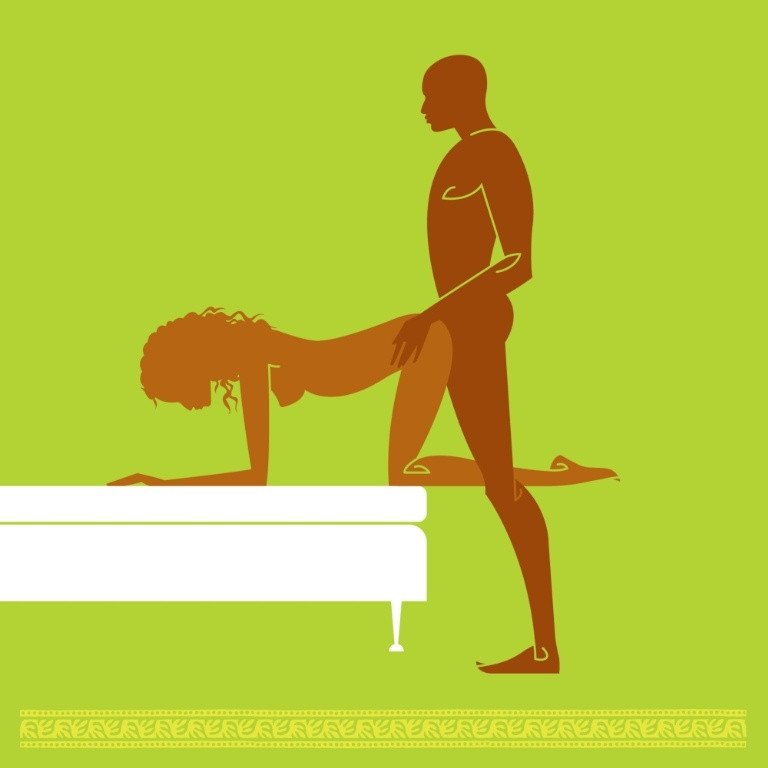 We've all heard of the basic intimate positions: missionary position, doggie style, sixty-nine, cowgirl, and reverse cowgirl. But did you know there is plenty of lesser-known just waiting for you to try with your partner. Or alternatively, attempt to try with your partner, slip on some lube, and spend the night in the ER. Check out these names of sex positions, and get inspired the next time your hooker girlfriend comes over. Not working for you? You can also try Kama Sutra.
#1. Tiger Style
Dong it tiger style is a spiced-up form of the doggy style position where the man — or the tiger, we guess — stands behind his woman with his feet on the floor for deeper penetration . The woman poses on all fours on the bed with her knees close to the edge of the bed.
#2. Pubes Peepshow
Not sure she'll want to continue with the sex once she gets a front row peep at your pubes. Hopefully you used a pubes trimmer and did some touch ups. Still, the penetration you'll achieve from this sex position is phenomenal, but great care has to be taken to ensure the woman does not strain her neck.