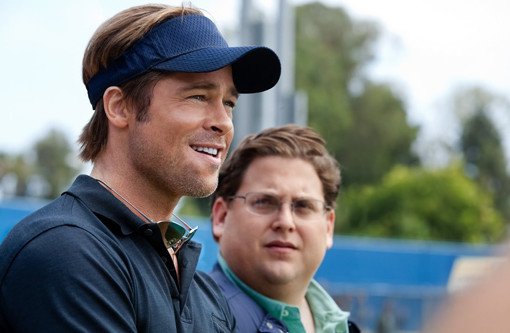 The movie Moneyball is the mostly true story of the Oakland Athletics and their unconventional approach to winning: Hiring the handsomest goddamned general manager baseball had ever seen. At least, that's what happens in the movie. In real life, the team used goofy statistics to find undervalued players that they could actually afford. Point is, the Oakland Athletics were underdogs, Moneyball isn't typically mentioned as one of the greatest underdog or most inspirational sports movies of all time.
For that to have happen, it would have had to equal the greatness of the films on this list of the greatest underdog sports movies ever. If you think we've gotten it wrong, let us know in the comments.
Oh, and spoiler alert etc. etc.
Next: Best Underdog Sports Movies #11: Rudy
#12: Pelé: Birth of a Legend
The movie Pelé: Birth of a Legend certainly deserves its classification as one of The Greatest Underdog Sports Movies Ever. The story follows the life of Edson Arantes do Nascimento, better known as the legendary soccer player Pelé, and his remarkable journey that started when he was just a child born into poverty. His undeniable talent and commitment to the game resulted in him becoming part of The Brazil National Team at only 17 years old and leading The Brazilians all the way to two world cup championships. The determined spirit, drive, and resilience portrayed in Pelé's story made this movie an instant classic for many sports fans. The profound impact it has had on both sport and film culture is undeniable; it remains one of The Greatest Underdog Sports Movies Ever.